中文 (香港)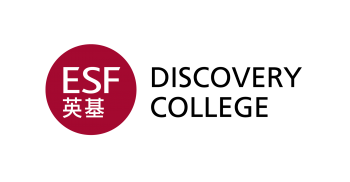 Discovery College (DC) is an ESF all-through private independent school.
"Grow. Discover. Dream." This vision statement, created by the college community when the school was founded in 2007, recognises Discovery College's belief that students are to be independent, critical and creative thinkers, equipped with the skills, attitudes and values to contribute positively in this complex world in which we live. At Discovery College we believe that powerful learning and teaching occurs under a shared spirit of respect, which dignifies and prizes our diversity of experiences and perspectives, reaches into our traditions as well as into the future, excites a passion for ongoing inquiry and strives to help all learners reach for enduring excellence.
Discovery College is a full Years 1 to 13 school offering the IB PYP, MYP and Diploma programmes. Partial and full scholarships are available for exceptional secondary students.
The school is operated by ESF Educational Services Ltd, an affiliated company of the English Schools Foundation.
Mark Beach
Principal

Address: 38 Siena Avenue, Discovery Bay, Lantau Island, Hong Kong
Tel: (+852) 3969 1000
Fax: (+852) 2987 8115
E-mail: office@dc.edu.hk
Website: www.discovery.edu.hk