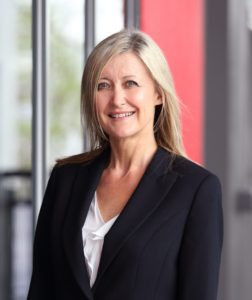 2017 marks 50 years of ESF's service to Hong Kong.
Over the past five decades, ESF's schools have focused on both the quality of learning and teaching and on students' welfare and learning experiences. This has helped our family of schools to grow; now numbering 22. We have 17,500 students across all school stages from the early years to upper secondary education.
That growth would not have been possible without the trust and support of the families we serve, of the wider local community and of 50 years' dedicated work by our loyal teachers and wider staff team. Above all, we depend upon our parents' confidence in ESF to provide world-class education.
The educational landscape is fast paced and rapidly changing, as is the wider social context, both globally and locally in Hong Kong. Providing education against this background requires us as parents and educators to be versatile, responsive and agile. It also means that we need to discriminate between passing fashions and deep change. Over the 50 years of our existence, the curriculum offered in ESF's schools has changed significantly, adapting in response to the needs of the wide range of our students. Our teachers now make progressively more use of digital technologies. Their approaches have developed in response to changes in our understanding of how students learn most effectively. Most importantly, we reflect continuously on how to prepare our students for tomorrow's world, which is exciting because it is characterised by change, uncertainty and opportunity.
The legacy of our 50 years is that generations of our students have fulfilled our vision of being the best that we can be. I am immensely proud of the young people who leave our schools as independent, well-rounded individuals, confident to take their place in leading roles in Hong Kong and the wider world. We value our alumni who daily make their mark in the great universities of the world, in their professions, in the wider vocational sphere and in the significant contributions they make to their society and community.
In this golden year for ESF many of our schools mark particular milestones. King George V School, Island School, Beacon Hill School, South Island School, West Island School, Clearwater Bay School and Renaissance College celebrate, respectively, their 80th, 50th, 50th, 40th, 25th, 25th, and 10th anniversaries. Throughout this year there will be many events to mark both our common, golden celebration and these significant "birthdays". I would encourage you to become involved in any ways that you feel willing or are able. To mark the half century, we are publishing an anniversary book: ESF The First 50 Years. This volume will chronicle the ESF story, highlighting key events over the last 50 years. It will also celebrate the successes and contributions of our students and staff, both past and current.
Our future, like our historical success, will depend upon the continued support of the wider ESF and Hong Kong communities as we face tomorrow's challenges and opportunities and plan towards the next 50 years.
Yours sincerely,
Belinda Greer
CEO of ESF