中文 (香港)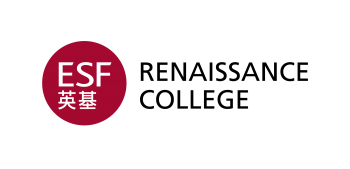 Renaissance College (RCHK) is an ESF all-through private independent school.
RCHK is a world-class co-educational independent school and an IB World School. Students are educated from Year 1 to Year 13 on one campus, guided and encouraged by experienced international educators. Our student body comprises over 35 nationalities, with 25 languages represented. English is the medium of instruction.
Our Creativity, Action and Service (CAS) programme is integral to college life. Students participate in a myriad of artistic, musical, sporting, and service activities conducted on and off-campus. RCHK encourages young people to be curious and caring global citizens. Our aim is to prepare well-educated young people, who pursue knowledge, learn through service, and strive to build a better world through action.
The school is operated by ESF Educational Services Ltd, an affiliated company of the English Schools Foundation.
Harry Brown
Principal

Address: 5 Hang Ming Street, Ma On Shan, New Territories, Hong Kong
Tel: (+852) 3556 3556
Fax: (+852) 3556 3446
E-mail: admissions@rchk.edu.hk
Website: www.rchk.edu.hk