中文 (香港)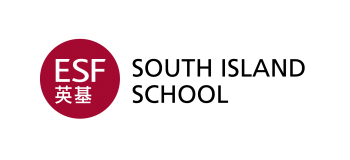 South Island School (SIS) is an ESF secondary school.
SIS is a dynamic, innovative and forward looking school. The school prides itself on its strong values-based philosophy, its international outlook, its personalised curriculum and its very high academic standards. There is a focus on the development of students' personal qualities, fostering a skill set which is creative and contemporary and develops community responsibility under the banner 'Making a Difference'.
Our purpose at South Island School is to raise consciousness in our school community about the way individuals make a difference in a complex world. Our learning philosophy and environment promote freedom of thought, expression and action. We educate all students to develop their skills and their deep learning so they can make informed decisions and take action responsibly.
Graham Silverthorne
Principal

Address: 50 Nam Fung Road, Hong Kong
Tel: (+852) 2555 9313
Fax: (+852) 2553 8811
E-mail: sis@sis.edu.hk
Website: www.sis.edu.hk
Alumni Association: http://alumni.sis.edu.hk

Zone: Causeway Bay, Happy Valley including Tai Hang Road, Wong Nai Chung Road, Blue Pool Road, Wan Chai, Stubbs Road, Queen's Road East, Kennedy Road (east of Hopewell Centre), Jardine's Lookout, North Point, Shaukeiwan, Chai Wan, Shek O, Stanley, Chung Hom Kok, Repulse Bay, Deepwater Bay, Tai Tam and Shouson Hill.