Founded : 1967
Age range : 5 to 11
Number of students : 540
Curriculum : IB Primary Years Programme
Principal : Brenda Cook
At ESF Beacon Hill School, we have a team of professional staff providing an all-round education of the very highest quality academically, creatively and socially, ensuring that each child has the opportunity to reach their potential. Students come to us from many countries and this international mix adds a great deal to the atmosphere and the richness of the school experience. An active Parent Teacher Association and School Council support our school ensuring the school achieves its aims.
We are an inclusive school home to 21 students with more moderate individual needs. These students are catered for within our mainstream classes with additional learning support teachers and educational assistants. We offer a range of programmes depending on the needs of the students, such as a Perceptual Motor Programme, Social Thinking, Friends for Life, B2 – Social/Emotional tracking system, Fine Motor and individualised sensory programmes. Our SEN provision is world leading.
Join us on a virtual campus tour here:
Address: 23 Ede Road, Kowloon Tong, Kowloon
Tel: +852 2336 5221
Fax: +852 2338 7895
E-mail: bhs@bhs.edu.hk
Website: www.beaconhill.edu.hk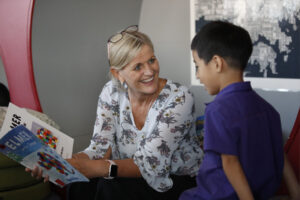 Zone
The west side of Nathan Road from Tsim Sha Tsui to Boundary Street excluding areas south-west of Cherry Street and Ferry Street (except The Hermitage), the area north of Boundary Street, including Kowloon Tong and Caldecott Road. Extending westward along the Lung Cheung Highway including Tsuen Wan and Tuen Mun.