Friday, 23 September 2016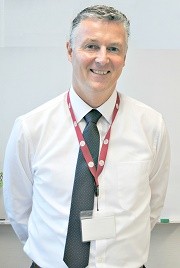 Dear Colleagues
At both the Primary and Secondary Admissions Groups this week, there was some really useful discussion around moves to simplify and streamline the admission process for families seeking a place in Year 1 at an ESF school. These discussions will continue with the appropriate groups. In the meantime many thanks to those colleagues who have offered their time to support this process of change, very much appreciated.
Another group who met this week go under the heading of Cross-phase, this support group is mainly around transition and collaborative working between primary and secondary colleagues. It was good to note all that is happening with regard to this agenda across the foundation and some good practice is clearly being developed.
We also agreed a couple of dates that may be of interest. Pastoral Day will take place on Friday, 2 June 2017, Clicker Day will be Friday, 28 April 2017. I must admit to being intrigued as to how Clicker Day got its name as I didn't have a clue. I was told that was the day that someone at the ESF used to click the button to send data to school, surely not but maybe?!
I am delighted to see that the workshops for next month's CPD have been so well received. Closing dates have passed on workshop choices but colleagues may still need to book their transport, nobody wants to miss the bus and arrive late without a note! I would like to take this opportunity to thank and recognise the support of all staff who are giving their time as workshop leaders and in particular to James Smith at DC and Jayne Wickins at RCHK who have gone that extra mile in supporting the workshop delivery.
I am pleased to announce that a Chinese Curriculum Assistant has been appointed at ESF Centre following the departure of Amy Liu. Miss Feiying Li is the new addition to the team and is very much looking forward to working with colleagues in schools as part of Xiaoping's team.
Tomorrow will see many colleagues from schools supporting ESF as part of the International Schools Festival at The Renaissance Harbour View in Wan Chai. I am sure this will prove to be a popular event. I look forward to meeting many at the fair as well as all those staff supporting the ESF Football Tournament to be held on Saturday at KGV. Following a dismal transfer window for Burnley, I will be watching with interest to see whether any future talent is on display, better take my cheque book!
David Whalley