中文 (香港)
How do our students learn?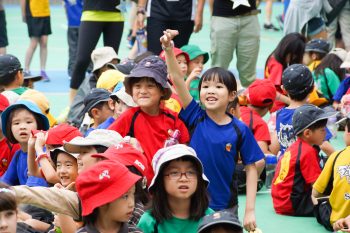 Curriculum in our schools provides students with learning experiences that are engaging, relevant and challenging, in learning environments that are stimulating. Students are encouraged to be curious, be inquisitive, to ask questions, explore and interact with their local and global environments.
Our curriculum enables each student to develop in a manner and at a rate that is unique to that student. Learning is differentiated through the use of a range of teaching and learning strategies that cater for the different abilities, interests and learning styles of students. Students are supported to become autonomous, independent learners.
In our schools inquiry is the leading pedagogical approach, which allows students to be actively involved and take responsibility for their own learning.
Inquiry, interpreted in the broadest sense, is the process initiated by the students or the teacher that moves the students from their current level of understanding to a deeper level of understanding. This can include:
exploring, wondering and questioning
experimenting and playing with possibilities
making connections between previous learning and their current thinking
making predictions and acting purposefully to see what happens
collecting data and reporting findings
clarifying existing ideas and reappraising perceptions of events
deepening understanding through the application of a concept
making and testing theories
researching and seeking information
taking and defending a position
solving problems in a variety of ways
reflecting on their learning
Explicit teaching of knowledge and skills is used to support the inquiry process. Explicit learning outcomes and the learning process are made transparent to the students.