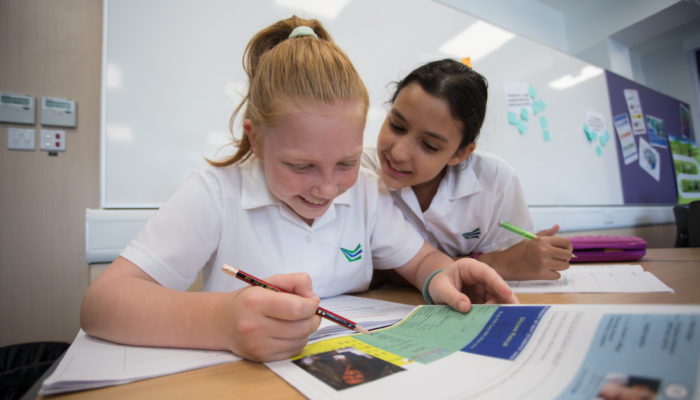 中文 (香港)
Limited vacancies available at ESF schools
Getting the right school for children is certainly the most important decision every family has to make. It would be great to get it right from start. However, the world is changing so rapidly that there are always some parents who want to re-think their plan. If that's the case for you, thankfully, opportunities do come up at certain times where you can make a change.
The English Schools Foundation (ESF) is the largest international schools organisation in Hong Kong. For over 50 years, ESF has been nurturing talent, supporting learners and their families – and preparing young men and women to be the global leaders of tomorrow. Our graduates can be found in many corners of the world, making their marks in nearly any professions you can think of.
For parents who wish their child to join our ESF family, we now have limited school places available at ESF Tung Chung International Kindergarten (K1 & K2) and in some of the secondary schools. For details, please refer to https://www.esf.edu.hk/applyesf-school/
Adam Hughes, ESF Director of Education, said: "ESF schools provide a dynamic and inclusive learning environment where students engage actively and interact warmly with their peers and teachers. We provide world-class education for all of our students, enabling them to be the best that they can be.
To help parents make a better plan for their child's education, ESF will be organising information sessions and school tours so that parents can gain further understanding on the philosophy and different curricula across ESF schools.
Date
Topic

11 March 2019

6 pm – 7 pm at

ESF Centre

ESF kindergartens and primary schools

About the IB Primary Years Programme (PYP), how the ESF curriculum and approaches to learning help bring out the best in every student.

26 March 2019

6 pm – 7 pm at

ESF Centre

ESF secondary curriculum

How a personalised learning approach to learning can help maximise opportunities for students to pursue higher education and future career opportunities.

26 March 2019

9:15 am – 10:15 am at

ESF Tung Chung International Kindergarten

ESF Tung Chung International Kindergarten

School Tour and Parent Briefing

Visit the kindergarten during school hours to understand how learning takes place
Parent briefing by the Principal about the curriculum and school life
In all seminars, we will also go through the admissions criteria and procedures.
Enrolment is open to public and free of charge. Seats are reserved at a first-come-first-served basis. See details: https://www.esf.edu.hk/parent-seminars/
Enquiries: news@esfcentre.edu.hk