We warmly invite you to join our information seminars to learn more about ESF's curriculum, educational philosophy and admission policy.
Explore how ESF schools bring out the best in every student through our personalised approach to learning and by inspiring curious minds. Everyone is welcome.
Seminar 1:
A Focus on ESF Island School: Bring Out The Best in Students Through Personalised Learning
Learn more about our curriculum and educational philosophy;
Meet Mr Stephen Loggie, Island School Principal and know more about our exciting redevelopment plan;
Hear about first-hand study experiences from Island School students;
Talk to our admissions team to know more about the Year 7 Central Application process.
Thursday, 28 September | King George V School | 6:00 to 7:00 pm
 Speakers: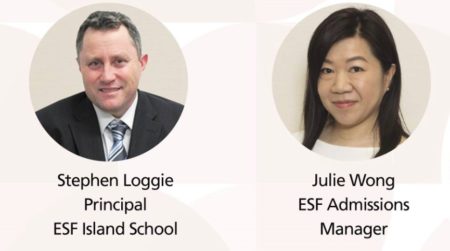 AND Island School students!
Venue:
King George V School, 2 Tin Kwong Road, Ho Man Tin, Kowloon (Click HERE for directions)
About Island School:
Island School is an ESF secondary school for students aged 11 to 19. Island School's unique "Futures Curriculum" encourages students to find their passion. All the way through the school students develop their problem solving, team working and creative thinking skills as they strive for excellence. At Island School's recent 50th anniversary the whole community celebrated the spirit of the school and what it means to be an Islander!
Seminar 2:
An Education Worth Having at the Primary Stage
This seminar will be focusing on learning in ESF primary schools. Ms Brenda Cook and Mr Dave Buckley, Principal and Vice Principal of ESF Glenealy School will share their insights into the IB Primary Years Programme (PYP), and how the ESF curriculum and approaches to learning help bring out the best in every student.
ESF Admissions Manager Ms Julie Wong will talk about the admissions criteria and procedures.
Tuesday, 26 September | ESF Centre | 6:30 pm to 7:30 pm
Speakers: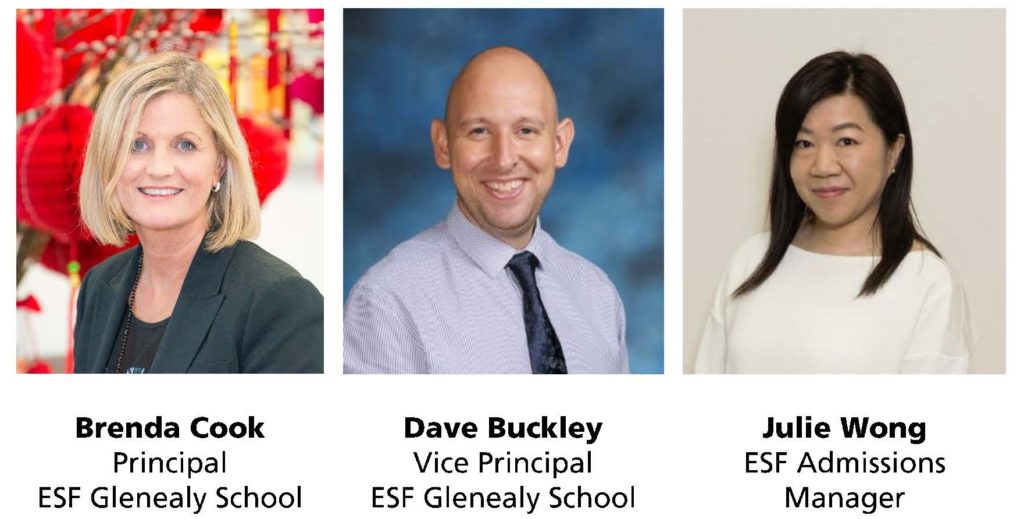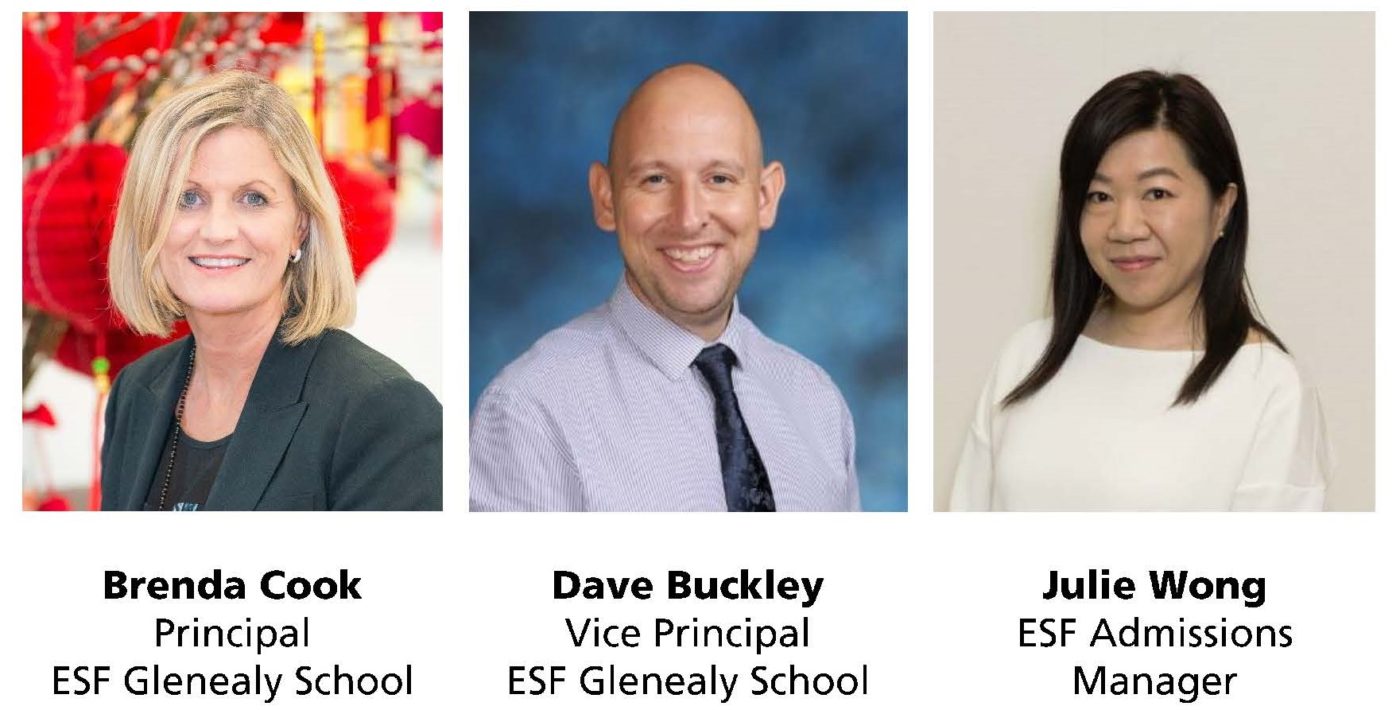 Venue:
ESF Centre, 25/F, 1063 King's Road, Quarry Bay, Hong Kong (Click HERE for directions)
The seminars will be conducted in English.
For any enquiries, please write to news@esfcentre.edu.hk.

Seminar 3:
ESF Tung Chung International Kindergarten – Parent Briefing and Tour
To provide you with a better understanding of our Kindergarten philosophy, our curriculum and our facilities at the kindergarten, we are offering Parent Briefings and Tours on Monday, 25 September 2017 evening. Our Head of School, Ms Sandra Hite, will be leading the tour. This tour is for adults only – no children. Kindly register for the tour by clicking HERE.
Speaker: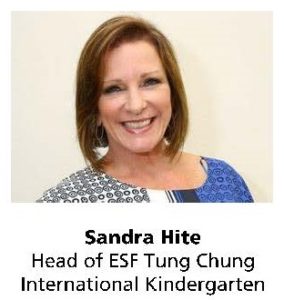 Venue:
1/F, Commercial Accommodation, The Visionary, 1 Ying Hong Street, Tung Chung, Lantau, N.T. (Click HERE for directions)