Founded : 1999
Age range : 3 to 5
Number of students : 350
Curriculum : IB Primary Years Programme
ESF Tsing Yi International Kindergarten offers an English medium education for K1 and K2 children aged 3 to 5 years.
In July 2013, we were authorised as an IB World School, delivering the Primary Years Programme. Through their inquiry into four of the six PYP transdisciplinary themes each year, the children in both K1 and K2 develop knowledge and understanding, as well as skills and attitudes that they can use in kindergarten and take with them into their future learning.
At Tsing Yi, we provide a stimulating environment in which we foster:
lifelong learning and understanding in a community of inquiry
independent, confident children who are flexible and able to work with each other
imagination and creative expression
conscientious children of our multi-cultural society who have respect for each other and the world around us
pride in our own and others' achievement
effective links between home, the kindergarten and the local community
equality and opportunity for all
Mandarin Chinese is the specialist language and is integrated into the programme, forming a core aspect of the curriculum.
The kindergarten is operated by ESF Educational Services Ltd, an affiliated company of the English Schools Foundation.
Suzannah Large
Acting Head of School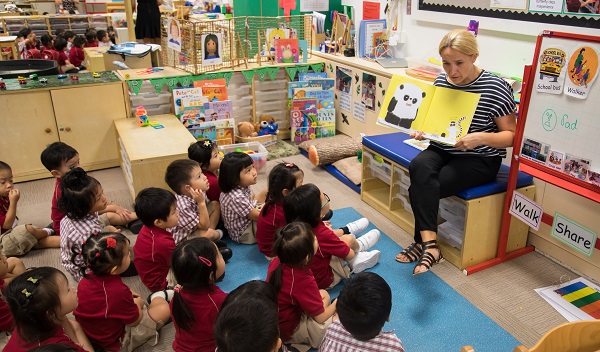 Address:
 Maritime Square, 33 Tsing King Road, Tsing Yi, N.T.
Tel:
+852 2436 3355
Fax:
+852 2436 3105
E-mail:
admissions@tyk.edu.hk
Website:
www.tyk.edu.hk