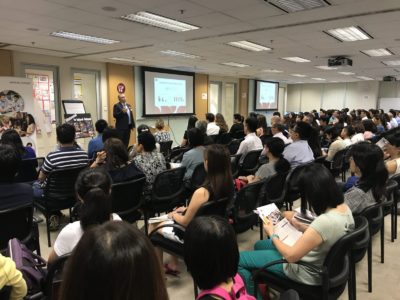 We warmly invite you to join our information seminars and tours to learn more about ESF's curriculum, educational philosophy and admission policy.
Explore how ESF schools bring out the best in every student through our personalised approach to learning and by inspiring curious minds. Everyone is welcome.
ESF Tung Chung International Kindergarten – Parent Briefing and Tour
To provide you with a better understanding of our kindergarten philosophy, our curriculum and our facilities at the kindergarten, we are offering Parent Briefings and Tours throughout the year. Our Head of School, Ms Sandra Hite, will be leading the tours. Kindly register for the tour by clicking HERE.
Speaker:
Venue:
1/F, Commercial Accommodation, The Visionary, 1 Ying Hong Street, Tung Chung, Lantau, N.T. (Click HERE for directions)