中文 (香港)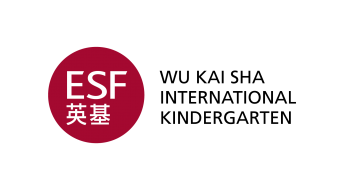 ESF Wu Kai Sha International Kindergarten offers an English medium education for K1 and K2 children aged 3 to 5 years. The kindergarten is an IB World School authorised by the International Baccalaureate Organisation (IB) to offer the Primary Years Programme. IB World Schools share a common philosophy— a commitment to high-quality, challenging, international education—that we believe is important for our students.
The kindergarten's mission statement is: "In partnership with families we aim to develop confident, creative, knowledgeable children who respect all others and participate actively within the school community. We strive to provide an engaging and enriching environment that stimulates children's curiosity and supports and develops a lifelong love of learning."
The kindergarten is operated by ESF Educational Services Ltd, an affiliated company of the English Schools Foundation.
Christopher Coyle
Principal

 

Address: Level 1, Lake Silver Tower, 599 Sai Sha Road, Ma On Shan, N.T.
Tel: (+852) 2435 5291
Fax: (+852) 2435 6322
E-mail: kinder@wks.esf.org.hk
Website: www.wukaisha.edu.hk