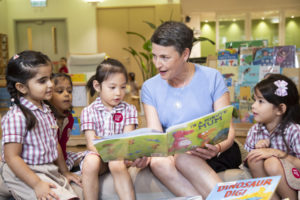 We have five ESF International Kindergartens: Abacus, Hillside, Tsing Yi, Tung Chung and Wu Kai Sha. Children start K1 at the age of three and will attend for two years.
Currently, children graduating from our kindergartens will enjoy priority PLUS an interview-free process when applying for Year 1 at an ESF school.
Starting from 2021/22, ESF kindergarten children joining K1 from August 2020, who can benefit from a mainstream, English medium curriculum, will be guaranteed a Year 1 place at an ESF school.
Admissions Enquiries
Have a question? Feel free to see the list of frequently asked questions here.
Or contact us at:
Admissions hotline: +852 3762 2411
Updated on: 19 August 2021