Founded : 1975
Age range : 5 to 11
Number of students : 720
Curriculum : IB Primary Years Programme
ESF Clearwater Bay School is committed to creating a safe, welcoming learning environment that fosters care, respect and intercultural understanding. We value and celebrate the rich cultural diversity of students and families who come from more than 35 different nationalities and cultural backgrounds.
Through the IB Primary Years Programme, we offer an engaging, challenging inquiry programme that develops students' creativity, confidence and willingness to achieve their personal best. High standards of academic achievement combined with a strong emphasis on the arts, physical education and sport provides students with a comprehensive, well rounded curriculum. Specialist Chinese, physical education, music and library programmes are also taught. An extensive co-curricular programme provides opportunities for students to participate in a range of arts, sport and special interest activities.
We have skilled and passionate staff and an active parent community who work collaboratively to create a learning community that strives to provide every student with the best possible education.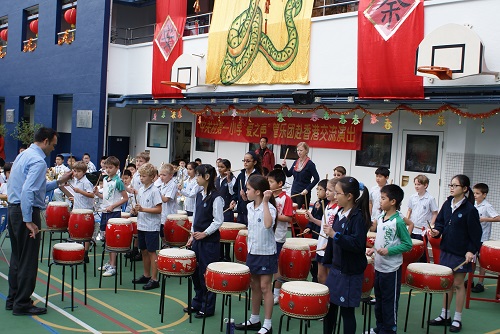 Address: DD 229, Lot 235, Clearwater Bay Road, New Territories
Tel: +852 2358 3221
Fax: +852 2358 3246
E-mail: info@cwbs.edu.hk
Website: www.cwbs.edu.hk
Zone
Clearwater Bay/Sai Kung area from Choi Hung to Clearwater Bay Road and Sai Sha Road from Tai Mong Tsai up to Sai Keng Tsuen, and the Sai Kung Country Park. Yau Tong and Tseung Kwan O area between Hang Hau and Tseung Kwan O tunnel; Lam Tin.