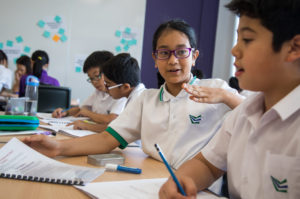 Are you planning for your child's education? We are happy to help.
Join our seminars and school tours to understand more about ESF schools, our philosophy, curriculum, and how we help students to be the best that they can be!
Our staff will be there to answer your questions in person.
Select your category below:
Kindergarten to Primary
ESF Tung Chung International Kindergarten –
Parent Briefing and Tour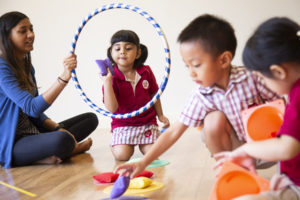 To provide you with a better understanding of our kindergarten philosophy, our curriculum and our facilities at the kindergarten, we are offering Parent Briefings and Tours throughout the year. Our Head of School, Ms Allison Banbury, will be leading the tours.
Date & Time
12 February [FULL]

5 March [FULL]

26 March

9 April

7 May

21 May

11 June

All sessions start at 9:15 am

Venue
1/F, Commercial Accommodation, The Visionary, 1 Ying Hong Street, Tung Chung, Lantau, N.T.
(Click HERE for directions)
Speaker
Allison Banbury
Head of School
ESF Tung Chung International Kindergarten
An Education Worth Having at the Kindergarten and Primary stages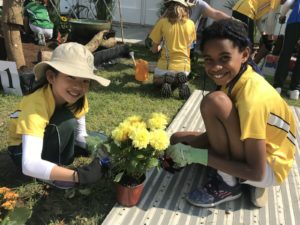 This seminar focuses on learning in ESF kindergartens and primary schools. Our speakers will share their insights into the IB Primary Years Programme (PYP), and how the ESF curriculum and approaches to learning help bring out the best in every student.
The ESF admissions team will also be there to explain the application process and criteria.
Date & Time
11 Mar 2019 (Mon)
27 May 2019 (Mon)
12 Aug 2019 (Mon)
Time
6 pm to 7 pm
(Q&A after 7 pm)
Venue
ESF Centre, 25/F 1063 King's Road, Quarry Bay, Hong Kong (Click HERE for directions)
Speakers
On all days:
Derek Pinchbeck, ESF Teaching & Learning Adviser, Primary
Huiling Yu, ESF Teaching & Learning Adviser, Chinese
Julie Wong, ESF Admissions Manager
Attending Principals
11 Mar
Vicky Bewsey, Principal, ESF Tsing Yi International Kindergarten
27 May
Chris Duncan, Principal, ESF Hillside International Kindergarten

Secondary
How Personalised Learning in ESF Secondary Schools Paves the Way to Success

The seminar will focus on ESF's secondary curriculum from Years 7 to 13. our speakers will explain how a personalised approach to learning can help maximise opportunities for students to pursue higher education and future career opportunities.
The ESF admissions team will talk about the admissions process and criteria.
Date & Time
26 Mar 2019 (Tue)
16 May 2019 (Thu)
15 Aug 2019 (Thu)
Time
6 pm to 7 pm
(Q&A after 7 pm)
Venue
ESF Centre, 25/F 1063 King's Road, Quarry Bay, Hong Kong (Click HERE for directions)
Speakers
Stewart Redden, ESF Teaching & Learning Adviser, Post-16
David Findlay, ESF Teaching & Learning Adviser, Secondary
Huiling Yu, ESF Adviser for Chinese
Julie Wong, ESF Admissions Manager
Attending Principals
26 Mar: Mark Blackshaw, Principal, ESF King George V School
16 May: James Smith, Head of Secondary, ESF Discovery College
15 Aug: Stephen Loggie, Principal, ESF Island School