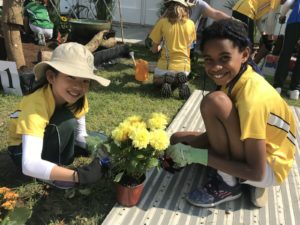 Are you planning for your child's education? We are happy to help.
Join our seminars to understand more about ESF schools, our philosophy, curriculum, and how we help students to be the best that they can be!
The ESF admissions team will also be there to explain the application process and criteria.
Details are as follows:
Seminar Topic:
ESF — Helping every student be the best that they can be
— all you need to know about our schools and admissions process
KINDERGARTEN & PRIMARY (K1 to Year 6 | 3 to 11 years old)
Date
24 March (Tue) - FULL
19 May (Tue) - FULL
16 June (Tue)
24 August (Mon)
7 September (Mon)

Time
6 pm to 7 pm
(Q&A after 7 pm)
Venue
ESF Centre, 25/F 1063 King's Road, Quarry Bay, Hong Kong (Click HERE for directions)
SECONDARY (Year 7 to 13 | 11 to 19 years old)
Date
24 February (Mon)
9 March (Mon) - with focus on Island School
16 March (Mon) - 8 am to 9:30 am - SCHOOL TOUR at Island School (Sha Tin Wai Campus)
18 May (Mon)
22 June (Mon)
25 August (Tue)
8 September (Tue)


Time
6 pm to 7 pm
(Q&A after 7 pm)
Venue
For all sessions except 16 March:
ESF CENTRE, 25/F 1063 King's Road, Quarry Bay, Hong Kong (Click HERE for directions)

16 March (Mon)
School Tour at Island School - 8 am to 9:30 am:
Sha Tin Wai Temporary Campus
Pok Hong Estate, Area 5A, Sha Tin, New Territories
(Click HERE for directions)