中文 (香港)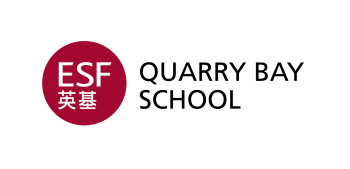 Founded : 1926
Age range : 5 to 11
Number of students : 720
Curriculum : IBPYP
Quarry Bay School (QBS) is an ESF international primary school.
Quarry Bay School opened over 80 years ago and was relocated to new, purpose-built premises at Braemar Hill, on the north eastern side of Hong Kong Island in 1985. We have recently had a major refurbishment of our school which has updated our premises, both internally and externally, to a very high standard. The school aims to encourage a love of learning by providing learning experiences both inside and outside the classroom that help to develop confident, happy and successful learners who are curious about the world. We have 40 different nationalities represented in our school contributing to a rich and diverse learning environment.
We feel that all children have talents which can be developed and that all children can succeed. Providing equality of opportunity irrespective of race, gender, religion or disability for all children, is a vital aspect of our personal and social education policy which permeates all aspects of life in school. We encourage our students to care for each other and to develop as responsible, global citizens who can make a difference.
Quarry Bay School prides itself on its quality relationships, students and adults work collaboratively and support each other enabling all to reach their full potential. The school makes provision for children with moderate learning difficulties through a Learning Support Class.
Quarry Bay School uses the International Baccalaureate's Primary Years Programme (PYP) as its curriculum framework. This transdisciplinary, concept-driven approach allows us to meet the challenges of educating in the 21st century by constructing a personalised programme that is engaging, relevant, challenging and significant for our diverse school population. Making use of collaborative planning in the development of teaching and learning engagements, teachers model lifelong learning and the attributes of the IB Learner Profile to the school community.
Quarry Bay School was awarded full Council of International Schools accreditation in May 2013 and completed a very successful PYP Evaluation in October 2013.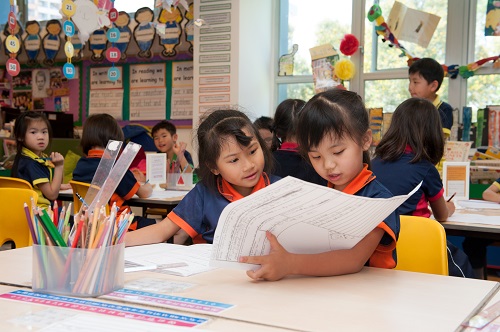 Address: 6 Hau Yuen Path, Braemar Hill, Hong Kong
Tel: +852 2566 4242
Fax: +852 2887 9849
E-mail: office@qbs.edu.hk
Website: www.qbs.edu.hk
Zone
Wanchai from the east of Garden Road/Cotton Tree Drive (up to the northern boundary of Stubbs Road/Queen's Road East), the north side of Happy Valley and Causeway Bay (includes Broadwood Road, Link Road, Ventris Road and Leighton Hill) and all the Causeway Bay hotels. Tai Hang Road, Jardine's Lookout and Mount Butler, North Point, Shaukeiwan, Chai Wan, Shek O, Red Hill, Turtle Cove and Tai Tam. Tai Tam Road to the junction with Stanley Gap Road and Stanley Village Road to include The Manhattan, Faber Court, Belgravia Heights, Blue Waters and Tai Tam Gardens.