Founded : 2006
Age range : 5 to 19
Number of students : 2,100
Curriculum : IB Primary Years Programme, IB Middle Years Programme, IB Diploma, IB Career-related Programme
Renaissance College (RCHK) is an ESF all-through private independent school.
Renaissance College Hong Kong (RCHK) is a world-class coeducational independent school and an IB World School. It was the first school in Asia to offer all four of the IB programmes: PYP, MYP, DP and CP. Located in the heart of Hong Kong's New Territories, the college was established in 2006 by the English School Foundation (ESF) to serve the needs of the local and expatriate communities in Hong Kong.
Students are educated from Year 1 to Year 13 on one site, guided and encouraged by a team of experienced international educators. Our student body comprises 40 nationalities, with 20 languages represented. English is the medium of instruction, with Mandarin taught at every level.
The Renaissance College Scholarship Programme provides pathways for motivated and talented secondary students, who strive for academic excellence and are empowered to take progressive action in their lives.
Apple Asia described Renaissance College as a leading school in the region. Technology is integrated college-wide throughout the curriculum.
Creativity, activity, service (CAS) is integral to college life. Students participate in a myriad of artistic, musical, sporting and service activities conducted on-site and off-campus.
Renaissance College encourages young people to be curious and caring global citizens. Our aim is to prepare well-educated young people to lead future generations, to seek and create an environment of intercultural understanding and respect for others.
Facilities
The purpose-built campus provides the context for students to excel. State-of-the-art facilities include the Performing Arts Centre, ICT Centre, Black Box theatre, 25-metre indoor swimming pool, music rooms, library, science laboratories, gymnasiums, climbing wall, outdoor basketball courts, an outdoor sports field and cafeterias.
The school is operated by ESF Educational Services Ltd, an affiliated company of the English Schools Foundation.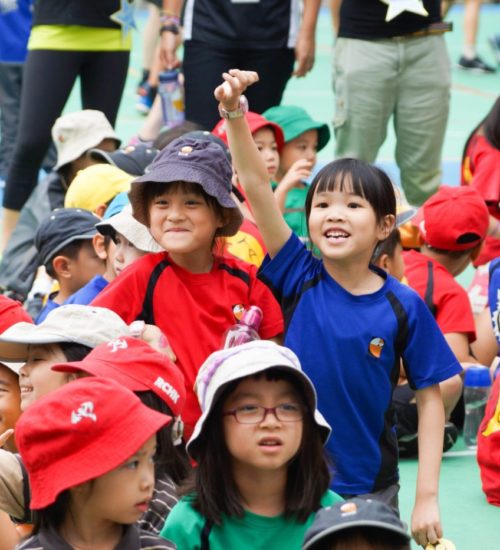 Address: 5 Hang Ming Street, Ma On Shan, New Territories, Hong Kong
Tel: +852 3556 3556
Fax: +852 3556 3446
E-mail: admissions@rchk.edu.hk
Website: www.rchk.edu.hk