Founded : 1988
Age range : 5 to 11
Number of students : 900
Curriculum : IB Primary Years Programme
ESF Sha Tin Junior School's vision – "Learning for Life" – is underpinned by four core values. In order to aspire towards a life of learning, we encourage our students to focus on:
Wellbeing
Inclusivity
Flexible minds
Making a difference
We offer a balanced programme ensuring learners have the opportunity to develop academically, mentally, socially and physically. Our programme is guided by the philosophy of Positive Education and is inquiry based in outlook. Individual needs are catered for through an inclusive approach, implementing a range of teaching and learning approaches.
All stakeholders are encouraged to develop resilience, use a growth mindset and a "can do" attitude. We empower learners to take meaningful action and realise the impact each and every one of us can have in reaching the 2030 Global Goals.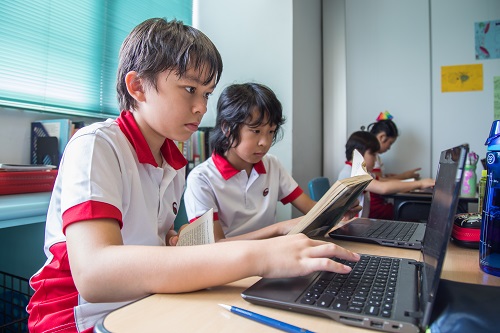 Address: 3A Lai Wo Lane, Fo Tan, Sha Tin, New Territories
Tel: (+852) 2692 2721
Fax: (+852) 2602 5572
E-mail: info@sjs.edu.hk
Website: www.sjs.edu.hk 

Zone
Sha Tin, all of the New Territories north of the Lung Cheung, Caldecott and Tai Po Roads, the Ma On Shan side of Tolo Inlet and Three Fathoms Cove, Symphony Bay to and including Nga Yiu Tau Tsuen and Tsing Yi Island.