Founded : 1988
Age range : 5 to 11
Number of students : 900
Curriculum : IB Primary Years Programme
Sha Tin College opened in September 1982 to meet the increasing demand for places from families in northern Kowloon and the New Territories. The school provides 1,200 places and has over 30 nationalities represented within the student body.
The school is committed to providing the best possible teaching and learning experiences for every individual through the medium of English. The education provided leads to a variety of internationally recognised examinations, granting students access to higher education and career opportunities worldwide.
Unique to Sha Tin College is a culture where we take responsibility for fulfilling our own potential and that of others for the good of humanity at all levels. Ample opportunities exist to challenge students to become mature, open-minded, caring, responsible and committed individuals with a passion for learning, creativity, sports and a sense of compassion.
With commanding views over the Sha Tin countryside, the College boasts a swimming pool and multipurpose sports hall, music rooms, drama studios, design and technology workshops, science labs and a food technology centre, Senior School Centre, climbing walls, and a Counselling and Well-being Centre.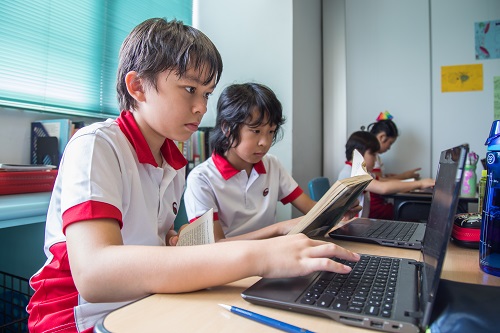 Address: 3A Lai Wo Lane, Fo Tan, Sha Tin, New Territories
Tel: (+852) 2692 2721
Fax: (+852) 2602 5572
E-mail: info@sjs.edu.hk
Website: www.sjs.edu.hk 

Zone
Sha Tin, all of the New Territories north of the Lung Cheung, Caldecott and Tai Po Roads, the Ma On Shan side of Tolo Inlet and Three Fathoms Cove, Symphony Bay to and including Nga Yiu Tau Tsuen and Tsing Yi Island.