Founded : 2009
Age range : 3 to 5
Number of students : 343
Curriculum : IB Primary Years Programme
At ESF Wu Kai Sha International Kindergarten, our goal is to develop confident, creative and knowledgeable children who respect all others and participate actively in the school community. Our inquiry based curriculum encourages children to explore relevant concepts and ideas through child-centred play and exploration, real-life experiences and focused learning, enabling them to develop a range of knowledge and skills in all areas of the curriculum.
We have a wonderful team of highly qualified and professional teaching staff who are experienced and knowledgeable about early childhood education. We strive to provide an engaging and enriching environment that stimulates children's curiosity and supports independent learning. The school has large, bright spaces for learning and play and children spend their time in classrooms, shared areas and in the indoor and outdoor play areas.
The kindergarten is operated by ESF Educational Services Ltd, an affiliated company of the English Schools Foundation.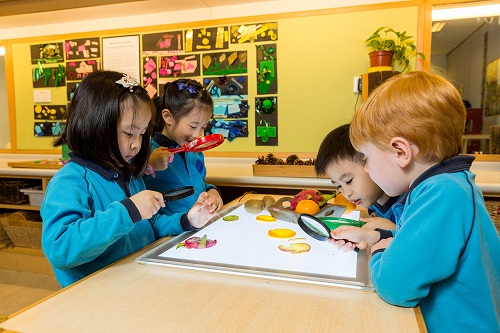 Address: Lake Silver Level 1, 599 Sai Sha Road, Ma On Shan, NT
Tel: +852 2435 5291
Fax: +852 2435 6322
E-mail: kinder@wksk.edu.hk
Website: www.wksk.edu.hk