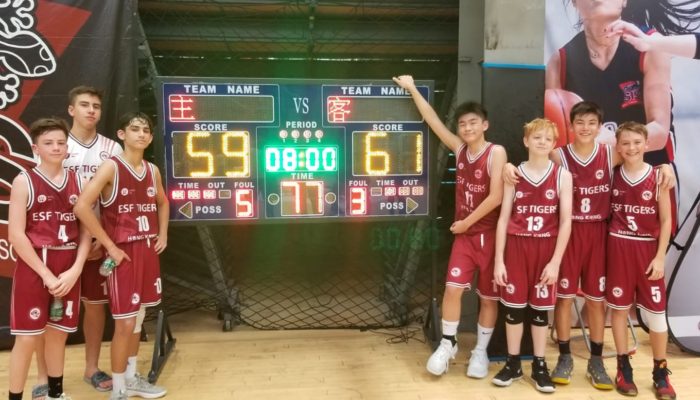 ESF Tigers Elite Academy shines in the South China Showcase
The ESF Tigers Elite Academy entered the South China Showcase for the 6th consecutive season, sweeping gold, silver and bronze medals across different age groups.
The senior team were led by captain Francesco Brassesco from ESF King George V School, a 12-year-old veteran of the ESF Tigers basketball programme and stalwart of the club and a very much depleted junior team were led by Jason Lui.
With only three points down at the start of the 4th, there was all to play for. Francesco Brassesco became a beast and blew the opposition apart with 15 extra points, driving the lanes. With U17s captain Nick Weyers opening his account with a pair of buckets, the ESF Tigers overcame their deficit and romped home 63-56, with an outstanding 20-point turnaround in the final quarter.