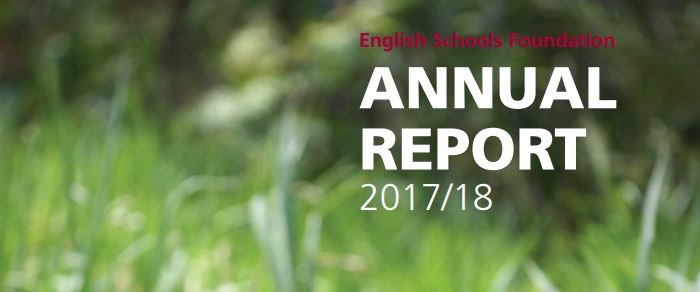 ESF Annual Report 2017/18 is published
Our vision is for every student to be the best that they can be. This is our driving force in everything we do every day for our schools and students. The ESF Annual Report is a chance to look at many of our successes in the past year — in education, human resources, facilities, communications and finance. Hope you'll enjoy reading it!
The audited consolidated financial statements and past reports can be found HERE.