Click on the link to download the calendar to your device (pdf):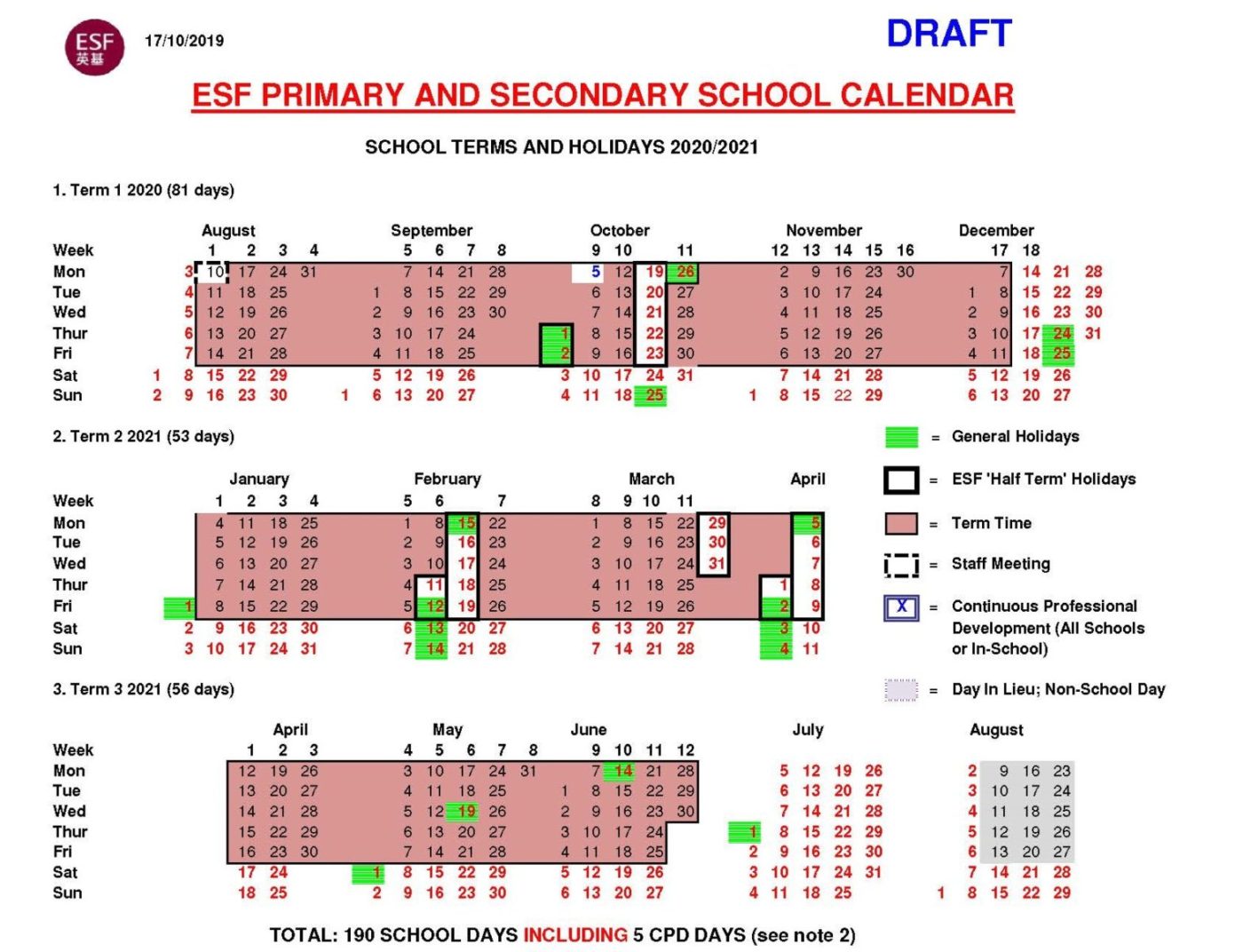 NOTES
Calendar constructed to allow: one week mid-term break in Term 1; mid-term break in Term 2 (to include Lunar New Year's Eve); 3 week break at Christmas; and 2 week break at Easter; year end in June.
ESF CPD is TBD for all schools. Additionally, all schools will need to identify 4 further CPD days.
Start date for 2021/2022 shown for indication only. We recommend individuals and families avoid making travel plans for August 2020 until the school start date and back to school work date are confirmed.