The ESF School Calendar 2022/23 is now available. Click here to view it.
To download the ESF School Calendar 2021/22 (FINAL) to your device, click here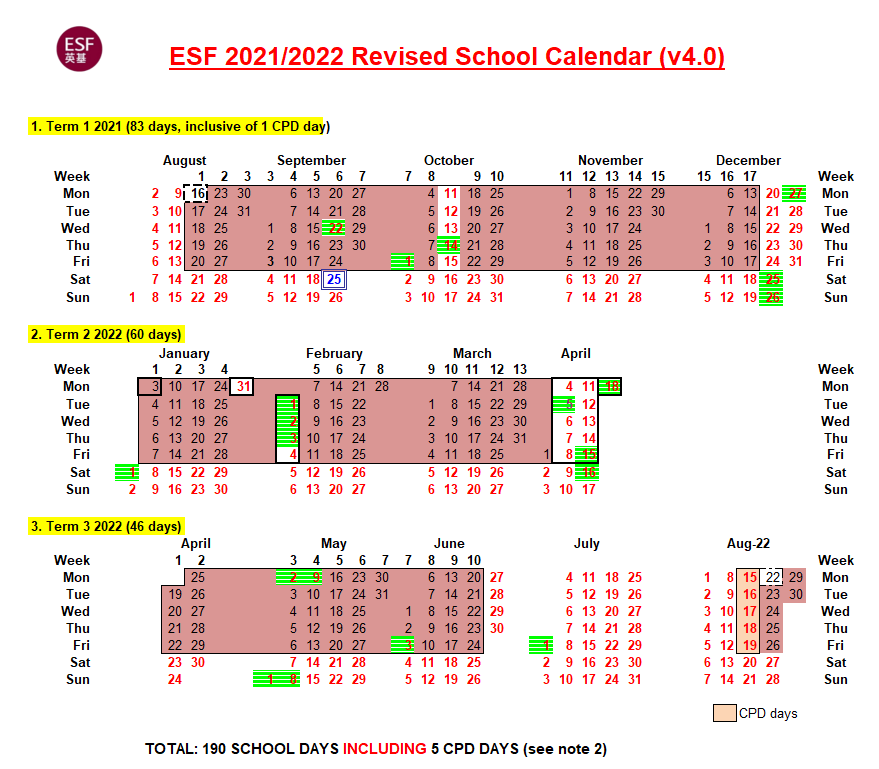 Calendar constructed to allow: one week mid-term break in Term 1; mid-term break in Term 2 (to include Lunar New Year's Eve); 2 week break at Christmas and 2 week break at Easter; year end 24 June.
ESF CPD is Saturday 25 September for all schools. Schools required to schedule 4 CPD days of which at least one is a weekend CPD day or equivalent of twilight CPD days.
January / February 2021 calendar survey clearly indicated stakeholder willingness to be agile. Therefore, this calendar has changed from the original school calendar based on COVID circumstances and may be subject to further changes.
2022/2023 will start with 5 CPD Days the week of 15 August 2022. Staff Day is also scheduled for 22 August. Classes will resume 23 August 2022.
Updated 30 September 2021