Click on the link to download the calendar to your device (pdf):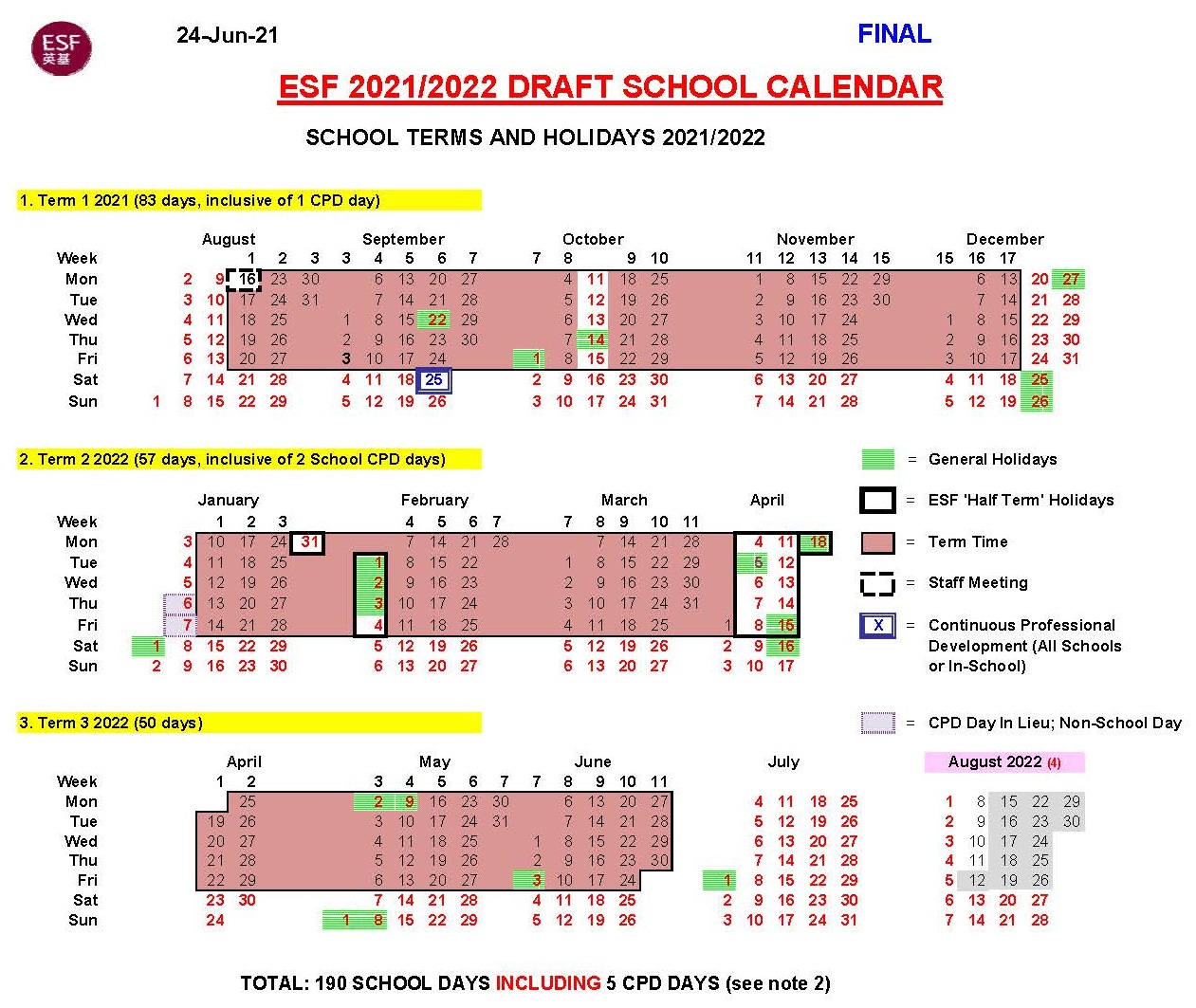 Calendar constructed to allow: one week mid-term break in Term 1; mid-term break in Term 2 (to include Lunar New Year's Eve but school Friday of CNY week); 3 week break at Christmas inclusive of 2 CPD; and 2 week break at Easter less one day; year end in June.
ESF CPD is Saturday 25 September for all schools. Two CPD days at start of the second term. Schools required to schedule 2 weekend CPD days or equivalent of twilight CPD days.
January / February 2021 calendar survey clearly indicates stakeholder willingness to be agile. Therefore, this calendar may change based on COVID circumstances.
Start date for 2022/2023 shown for indication only. ESF recommends individuals and families avoid making travel plans for August 2022 until the school start date and back to school work date are confirmed.
This final calendar issued following the Hong Kong Government gazetting of 2022 holidays.