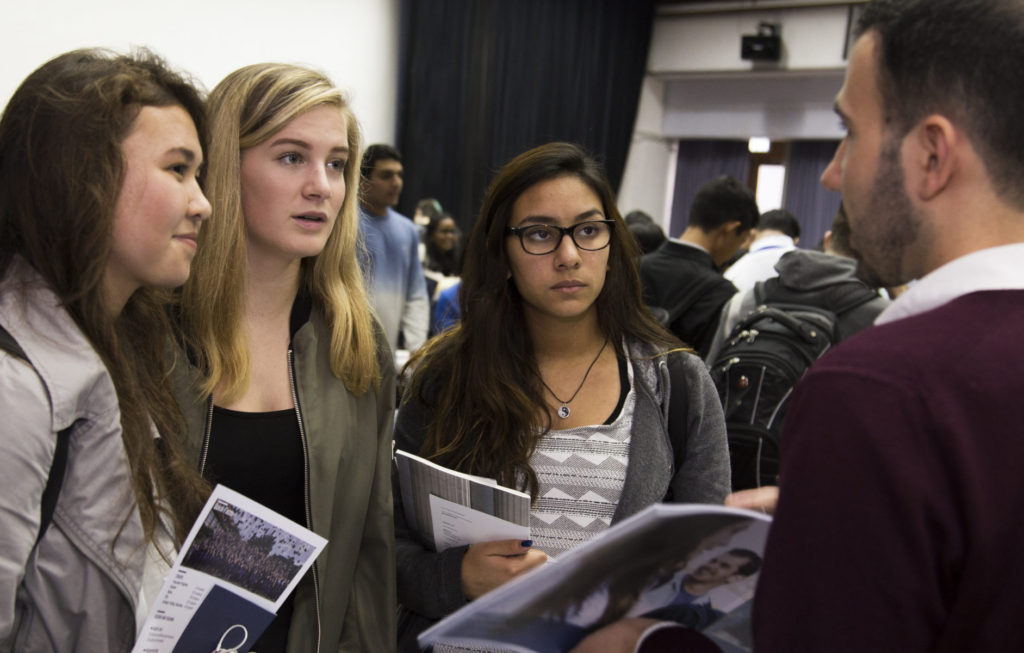 Welcome to the ESF University Fair website! The ESF University Fair 2020 is going to be held at King George V School on Monday, 20 January 2020.
Expanding the range of institutions we work with and improving our knowledge of the wide variety of courses now available are key objectives for us. We welcome the opportunity to work with new institutions or institutions offering new courses as well as with prestigious and well-established colleges and universities. Our links with a broad range of institutions result in the perfect "best fit" for learning that is key to our higher education work. We also want to enable you to learn more about the ESF, our curriculum and our schools in a time effective manner.
Introduction
The ESF University Fair is organised by the English Schools Foundation. The event aims at providing our students with information on higher education destinations. Each year, over 160 institutions from over the world send representatives to the Fair. It is a great opportunity for students to gain knowledge on universities or countries they are interested in, and to explore institutions they are not familiar with. It also allows universities to get to know ESF schools and our students.
The Fair has been hosted by Island School in previous years. We have received extremely positive feedback from students, parents and representatives of institutions. It has become one of the spotlight events in our calendar.