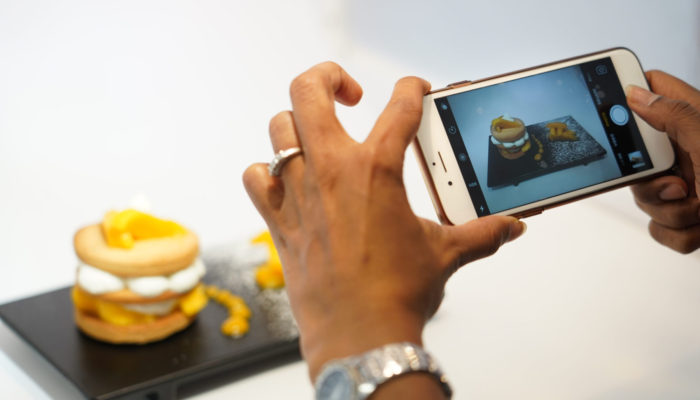 ESF Top Chefs cook their way to new culinary heights
The standard of this year's ESF Chef competition, which was held on 25 May, was incredibly high. The top chefs have poured their talents, hearts and energy into making wonderful dishes. The guest judges and professional chefs from across Hong Kong were so impressed with the talent on display – commenting that they would be willing to serve the dishes in their restaurants. If the future of cooking looks as good as this, then Hong Kong is in for a real treat!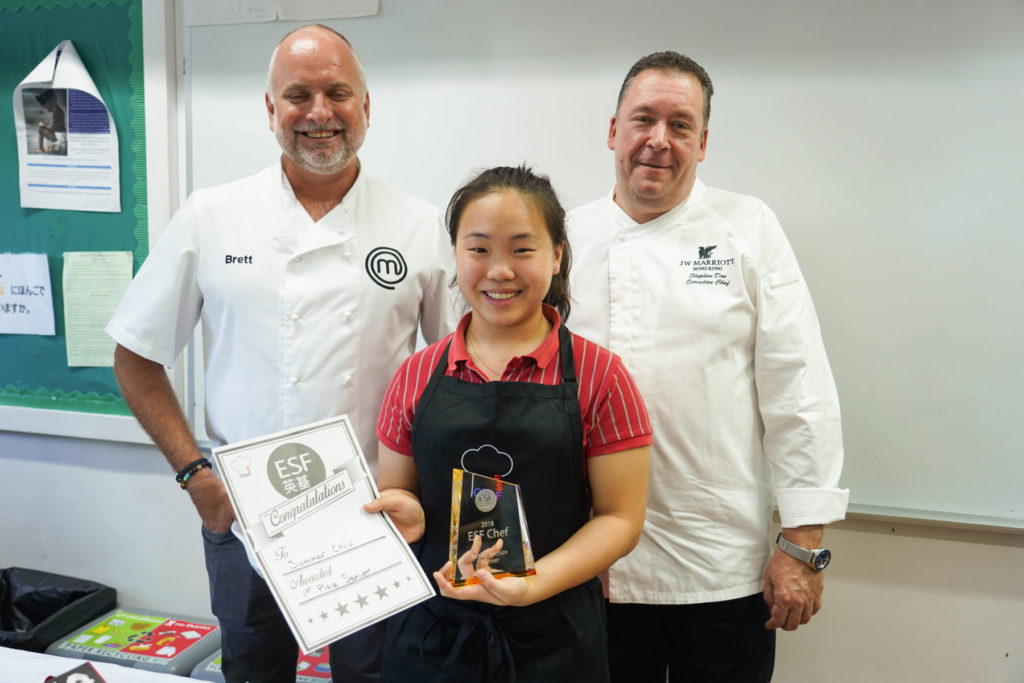 Summer Chiu (ESF Discovery College) came first in the senior category with her winning dishes:
Braised Pork Belly (Dong Po Rou) with Homemade Chinese Steamed Bun
Poached Chinese Pear served with Chocolate Ganache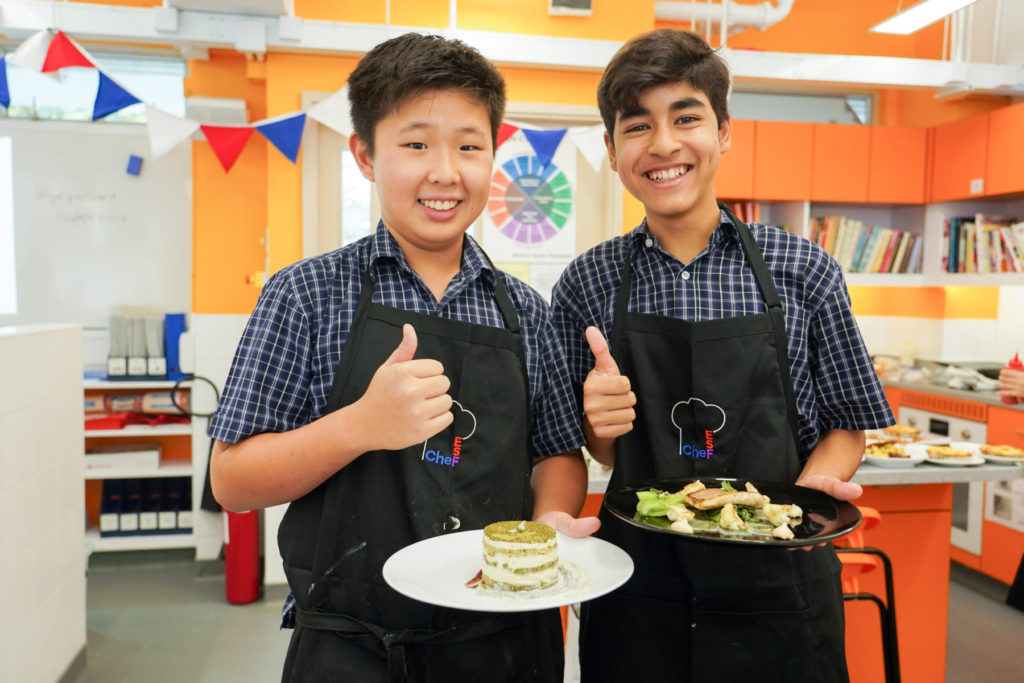 James Liang & Kyan Tomordy (ESF West Island School) who crowned champion in the junior category with their main dishes:
Red mullet with soy sauce meringues, pak choi and cauliflower
Matcha tiramisu with a red bean liqueur puree and a black sesame Chantilly cream
A big shout out to all competitors and a massive thank you to all who were involved!
ESF Chef winners
Senior category
1st Place: ESF Discovery College: Summer Chiu Year 12
2nd Place: ESF King George V School: Nikita Kuwadekar Year 10
3rd Place: ESF South Island School: Jasmine Lai Year 12
Junior Category
1st Place: ESF West Island School: James Liang & Kyan Tomordy Year 9
2nd Place: ESF Sha Tin College: Jason Chow & Hayden Year 8
3rd Place: ESF Discovery College: Ian Jiao & Connor Booth Year 9