We weren't joking when we said we would do everything we can to make your first month in Hong Kong go as smoothly as possible. After going through all the practical work on Induction Day, we moved straight into the fun! ?
?? TREASURE HUNT ?
We gave our fellow teachers and their families a list of check points, a map and 5 hours to do some exploration throughout Hong Kong. Here's a quick look at what we gave them: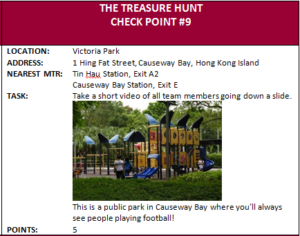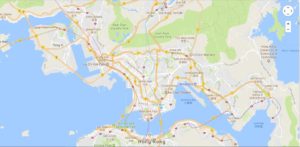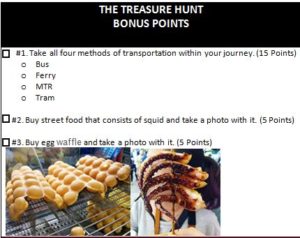 (Obviously there was more than one check point. There were roughly 20 scattered throughout Hong Kong, with many fun tasks attached ?)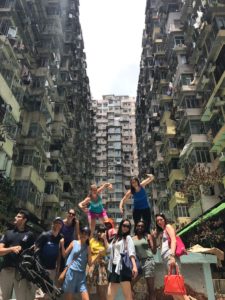 The event started out with an explanation of the ground rules in the ESF Centre. We were nice enough to put one check point right across the street ? Do you guys recognize it?
The rest of the check points were scattered everywhere from Causeway Bay to Mong Kok, including tasks like posing for photos or buying traditional desserts ?
The teachers had a great time getting to know their peers and exploring areas of Hong Kong that were not only exciting, but also practical! They learned about the computer centres in Sham Shui Po ?, the flower market in Prince Edward ?, the ferry between Tsim Sha Tsui and Central ⛴ – just to name a few!
Of course the day ended with a nice buffet dinner ????????? and a ride back to the hotel for a nice hot shower ?
Now they'll all start the school year with new knowledge about Hong Kong, as well as a close set of friends to spend time with. ?
Here's some photos from the day: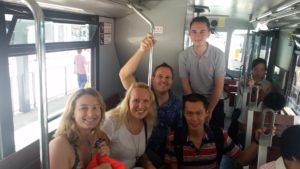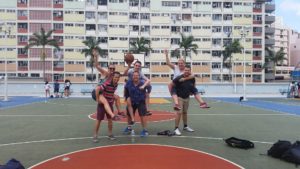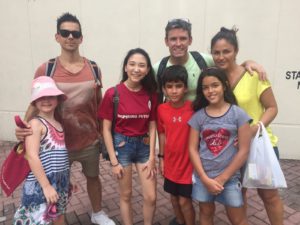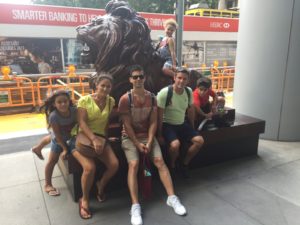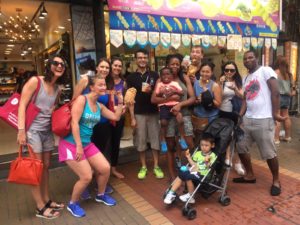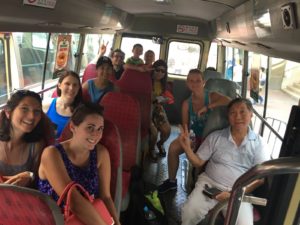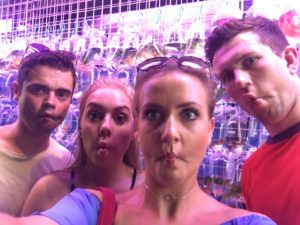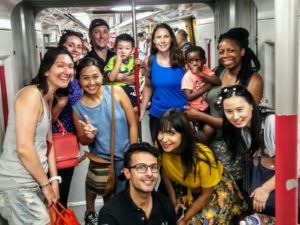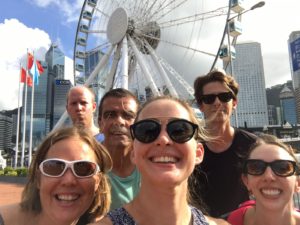 We know you're interested in working for ESF. ? Come check us out at the recruitment website! Until next time ?