There's a lot to do when you move – find a place to stay, get a SIM card, secure insurance, open a bank account; the list goes on…?
It's hard. We totally understand. That's why we're here to help. ? Yesterday, we invited all of our new teachers and their families to come over to the ESF Centre to formally invite them to the ESF family and help them get prepared for their new lives here.
Tour buses rolled in at 9AM, and of course breakfast was patiently awaiting them. (We understand the world doesn't start moving until a good cup of coffee and a croissant.) ☕️????
Soon after, we introduced everyone to the team and learned all about ESF – our schools, our values, and our dedication to making everything a joint responsibility. We showed everyone where our schools are and our new teachers had a great time getting to know their fellow peers. ? They also all had a chance to learn their new Chinese names and understand the meaning behind them!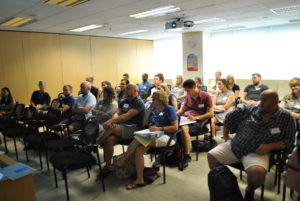 We talked all about life in Hong Kong – grocery shopping, things to do, and of course a quick Cantonese lesson!
What they didn't know was everything going on behind the scenes. ? While all the mingling was happening, the HR team was busy preparing all their documents to help them get all the boring moving stuff done ASAP.
After a satisfying lunch, teachers all broke off into separate groups to take care of everything all at once, and all within the comfort of the ESF Centre. Our teachers were also invited to optional talks that detailed practical information about ID, health insurance, and all that jazz. ✌️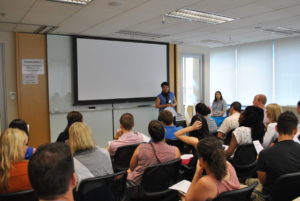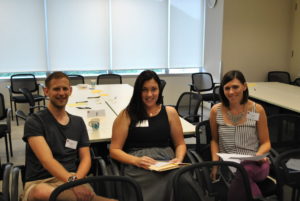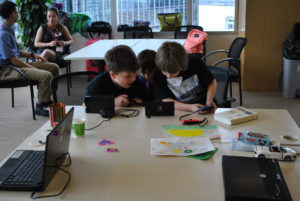 And of course the kids were well taken care of. They spent the day enjoying Peppa Pig, Mario Kart and lots of snacks. ????
The last thing we want you guys to feel is overwhelmed! We'll always keep our promise to take good care of you. ❤️
We'll be hiring for the 2018/2019 intake soon. If you wanna be taken care of, come check us out at ESF's recruitment website. If you can't find a position you're interested in, directly message us on Facebook and we'll contact you when that position becomes available!  ?