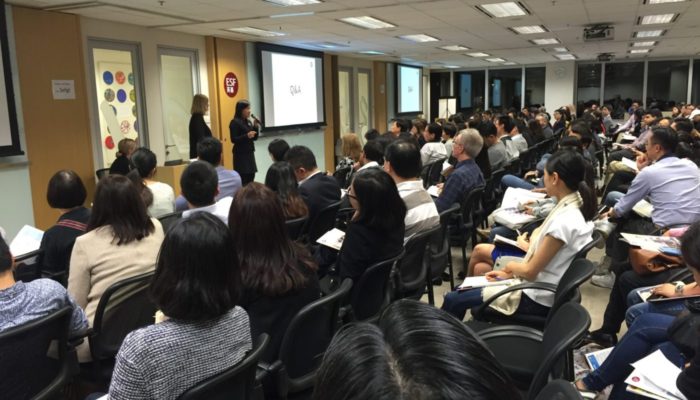 Seminars help parents find out more about ESF – an education worth having

中文 (香港)
As a world-leader in education, the English Schools Foundation (ESF) strives to create a learning environment where students thrive. To help parents better understand the philosophy of education and curricula across ESF schools, two information seminars will be held in November.
The first seminar, which focuses on learning at ESF kindergarten and primary school level, will be held on Monday, 7 November 2016. Rebecca Clements, ESF Senior School Development Officer (Primary and Early Years) and Christopher Coyle, Principal of ESF International Kindergarten, Wu Kai Sha, will share their insights into the IB Primary Years Programme (PYP) and how the ESF curriculum and approaches to learning help bring out the best in every student.
Followed is the seminar on ESF secondary curriculum, which will be held on 14 November 2016. David Whalley, ESF Education Director, will explain how a personalised approach to learning can help maximise opportunities for students to pursue higher education and future career opportunities.
In both seminars, ESF Admissions Manager Julie Wong will talk about the admissions criteria and procedures.
Details of the two seminars in November are as follows.
ESF Information Seminar:
An education worth having at the kindergarten and primary stages
Date: Monday, 7 November 2016
Time: 6:30pm – 7:30pm
Venue: ESF Centre, 25/F, 1063 King's Road, Quarry Bay, Hong Kong
ESF Information Seminar:
How personalised learning in ESF secondary schools paves the way to success
Date: Monday, 14 November 2016
Time: 6:30pm – 7:30pm
Venue: ESF Centre, 25/F, 1063 King's Road, Quarry Bay, Hong Kong