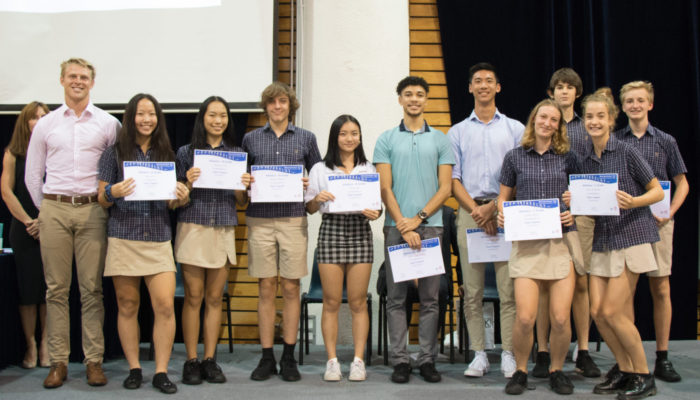 Student athletes awarded for their outstanding achievements
On Wednesday, 12 June, ESF West Island School (WIS) celebrated its annual Sports Awards. Every year the PE and Sports Faculty honour WIS students for their commitment, effort and outstanding achievements in sport.
Congratulations to Lucia Bolton and Ethan Grantham who were named Overall Outstanding Athletes; to the B Grade Girls Netball Team who were voted Team of the Year and to all other awardees for their great service to sport at WIS. Our thanks to Raef Morrison (Class of 2013) for being our guest speaker and enlightening our athletes with your fascinating insight into the world of sport.