ESF Alumni News Sept Issue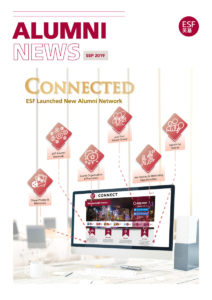 Welcome to the Sept issue of the ESF Alumni News!
This edition of the Alumni News focuses on hotel management and hospitality. We have featured 3 alumni: Girish Jhunjhnuwala, CEO and founder of Ovolo Hotels, Aron Harilela, CEO and Chairman of Harilela Hotels Ltd. and Charlotte Harris, Director of Charlotte Travel Ltd.
We hope that the collective accomplishments of our ESF family members will inspire you.