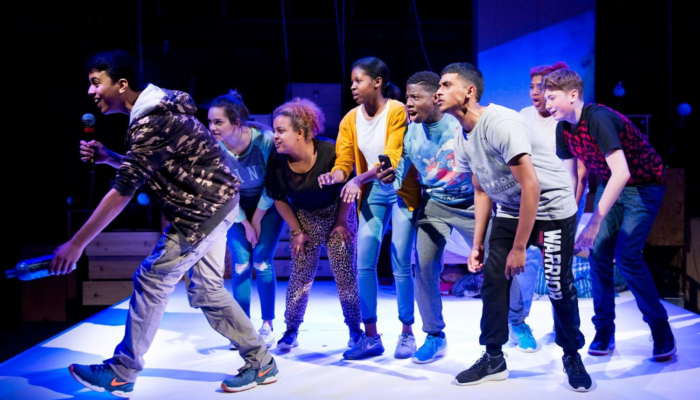 Changing the Landscape of Youth Theatre
Trying to change the way the world views teenagers from a small workspace in north London; with only four full-time employees – is a tall order. It's also one that, KGV alumnus, Ned Glasier has set out to accomplish in his lifetime. He currently runs Company Three, a theatre company working with young people and students in North London.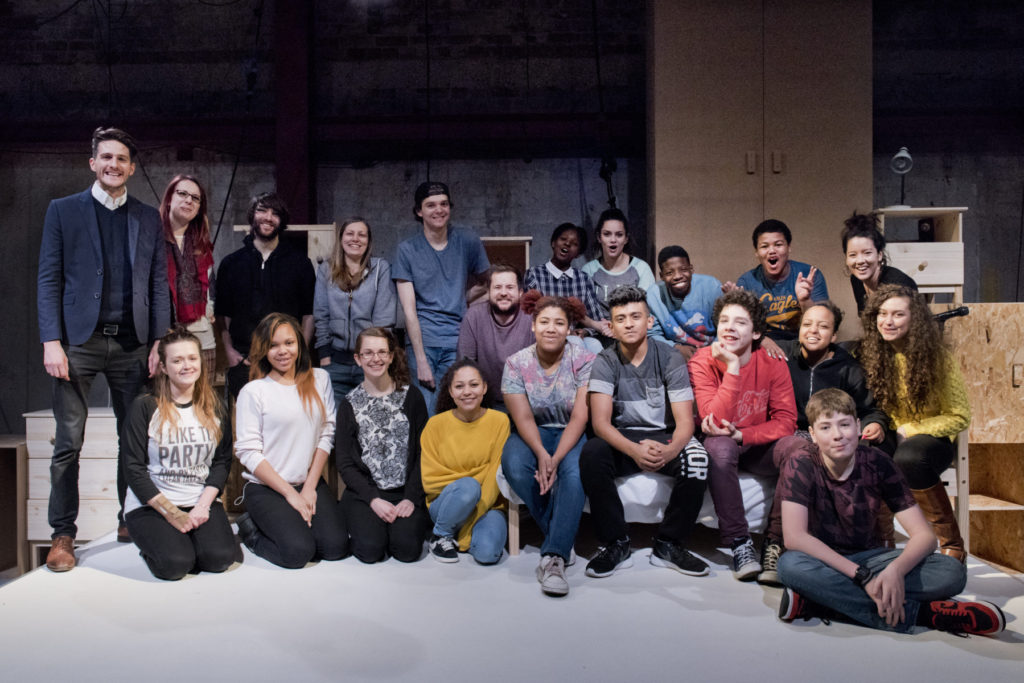 Ignored Voices
Ned's journey from budding KGV student to innovative theatre director is what happens when you mix heavy doses of vision and passion with sudden family upheaval.
Ned's family moved to Hong Kong in 1985 when he was 5 years old. 9 years later, and just as he was finding his voice as a teenager, his family moved back to London. This created a culture shock that he would later recognize as being the impetus for his wanting to develop a platform for teenage voices.
Ned later graduated from the University of East Anglia in 2002, with a degree in politics. At university he became involved in activism and ran the UEA Student Union for two years. Though his academic focus was politics, theatre had always been his passion and took up the majority of his free time. After graduation, Ned was initially wary of working in theatre. "I was really fighting not to be involved in theatre because I wasn't sure of my place in it. It seemed advancement depended on lots of social climbing and sucking up and I didn't want to be that person."
He first worked for an international charity and then in 2005 began working for the Almeida Theatre coordinating their education outreach program. In 2007, Ned was the recipient of the Rupert Rhymes Bursery allowing him to spend six months in Ghana working on AIDS advocacy.
A Chance Encounter
In 2008, he was approached by the Islington Community Theatre to direct one of their after school productions. He drew on his experiences in theatre and turned the project into Company Three.
Eleven years later, Company Three is now reshaping the way teenage voices are represented in theatre with "Brainstorm"―a stage production where students are given the creative platform and space to explore the science of teenage brain development and their relationship with their parents. "A lot of teenage drama productions are imposed onto them by adults, as in, a drama teacher will write a piece and give it to students to perform. Our approach is to harness the uniqueness of teenage brains."
Ned's approach has paid-off. Brainstorm debuted at the National Theatre in 2015 and caught the attention of the intersectional worlds of theatre and education. "A head teacher came and saw Brainstorm and said it was going to massively change the way she ran her school."
The reviews were equally positive and Brainstorm was invited back to the National Theatre in April/May of 2016. It was also later produced into a teleplay for the BBC's "Live From Television entre". Ned's innovation didn't stop at just tapping into the emotional turmoil of teenagers. He saw a direction for expansion and wanted to take it to the next level.
Looking to the Future
To work with Company Three, students would be nominated by their teachers, youth workers or social workers.  While this provided Company Three with a steady stream of talent, Ned felt that the autobiographical stories featured in Brainstorm were not specific only to England. Company Three then published a blueprint for any educator to follow and present their own version of Brainstorm anywhere in the world. To date, Brainstorm has been reproduced 50 times and has been performed across the UK as well as Kenya, Slovenia, New Zealand, Canada and Hong Kong. "Having grown up there and having gone to KGV, it was exciting for me to know my work was being produced there."
In the last few years, Ned has been able to trace the genesis of his passion for highlighting teenage voices through theatre. It's clear that KGV and Hong Kong feature prominently in his self-reflections. He contrasts his own teenage experience with that in London, and finds that everything he's tried to accomplish has been an attempt at recreating the sense of agency he felt at KGV.