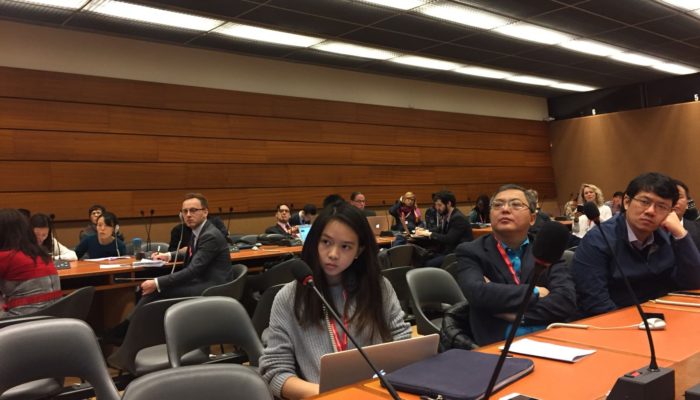 ESF students raise awareness about freedom online at the UN Forum
Two ESF students, Rohan Daswani from Island School and Shannon Hui from South Island School, addressed the United Nations Internet Governance Forum in Geneva, speaking about the importance of freedom online.
The two students were selected to attend the December 2017 meeting after winning an ESF competition. Rohan wrote a 25-page research paper on internet governance, which the judges praised for the knowledge demonstrated and the intelligent conclusions drawn.
Delegates at the meeting discussed public policy issues about the internet, e.g. access to the internet, cybersecurity, digital economies, gender & youth rights and new technologies in the hopes of implementing new policies to make the web a more open and safe place.
After Rohan and Shannon addressed delegates, they engaged in various conversations with high-level policymakers including the President of Switzerland, suggesting different practices that could be taken forward.
Click HERE to read more.