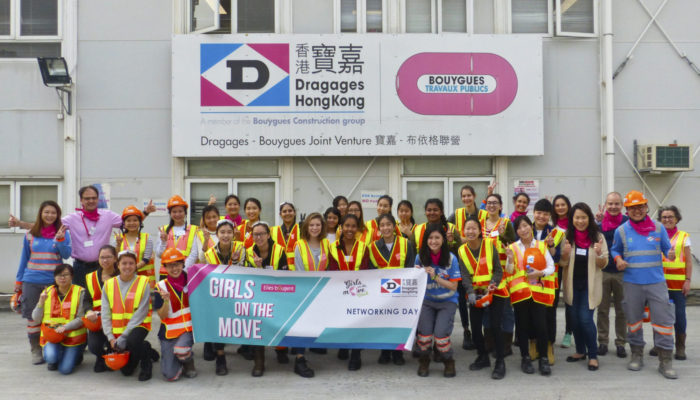 STC alumna provide ESF female students insights into engineering industry
To empower and inspire girls to enter the construction industry, Abigail Tam, an ESF Sha Tin College alumna, invited nine girls from ESF secondary schools, together with 15 from other international schools and universities, to participate in "Dragages: Girls on the Move initiative" earlier this month.
The day started with a bit of project briefing followed by a two-hour site visit at Tuen Mun – Chek Lap Kok Tunnel construction site.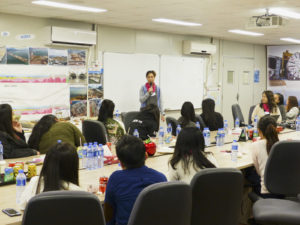 The girls were thrilled and inspired by the trip – especially a chance to visit a working construction site in full safety protective wear. The girls had a taste of how it was like to lower a 'gallery' piece onto the floor of the tunnel. They then proceeded back to the site office for some more presentations as well as a final sharing session with some female mentors (mostly engineers).
The event was an eye-opening experience and provided them an insight into a career as engineer in construction industry – something not a lot of ladies will consider!