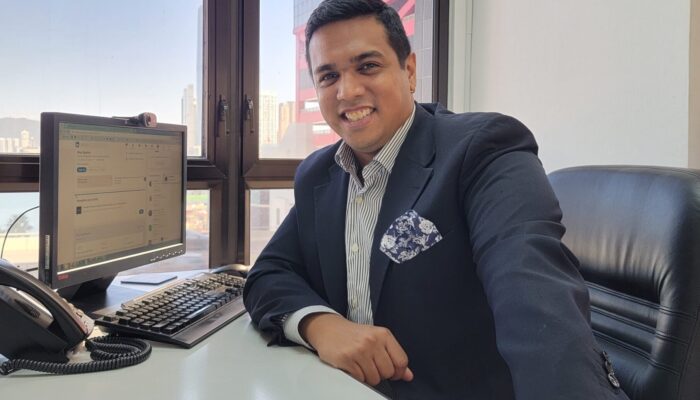 Alex Beattie worked in the hospitality industry after graduation. After insights and inspiration from his mother, he decided a switch to his family-owned business heading Sara Beattie Appointments.
How have you progressed in your career?
Having graduated from the International College of Hotel Management (ICHM) in Adelaide and completing my practicums at The Westin Sydney and Crown Promenade hotel in Melbourne I started my working career at the W Hotel in HK.
4.5 years at W gave me great exposure to understanding that working with people in the Hospitality industry can be very demanding and this job gave me inherent skills to listening and not reacting, staying calm and letting an irate customer complete a complaint. In my first year I won the award of "Talent of the Year".
Have you ever switched career and how did you manage this challenge?
The hours were long and staff often serve graveyard hours (overnight shifts). When staff were short it was common to work 12+ days in a row without a day off, all this had an impact on my health and quite by chance my mother was discussing my health with me when we both decided a switch to working in the family business would give me a 5-day week, public holidays and weekends free, so I made that switch to The Sara Beattie Group heading Sara Beattie Appointments, a company established in 1964.
I do look back on my time in Hotel Management very fondly and miss it occasionally however I have had wide exposure to different businesses and positions working in the Recruitment industry. I have become more of an entrepreneur. It was not an easy transition as I thought I was in a gilded cage, however after insights and inspiration from my mother I decided to continue my studies by taking an MBA in Marketing with the University of South Australia and other self-improvement courses which have helped me understand a lot more about the business landscape. I have now risen to the challenge and will soon be taking over the whole operation in HK.
What are the major changes in HR management that you have experienced in the past decade?
The first thing I learnt was that some HR departments did not know how to utilise the services of a well-established recruitment agency. While I myself learnt a lot about the nature of different roles. In the last decade job functions and the nature of jobs and public interface have changed dramatically especially since the protests and COVID replacing face to face and events with online. No one really knows what the future of world travel, the tourist industry or the hotel industry will be worldwide.
It has become a very candidate driven market, they are the ones that have mobility and are highly sought after by companies, candidates have become much more focused on a work-life balance and will decide whether the company can give them the goals that the employee wants to achieve. Larger international companies have become more community focused and understand the need to positively brand their companies to attract and retain talent. While candidates are ready to work hard and put in time and effort, they also desire an environment where they can enjoy their time make meaningful relationships and build their careers understanding that they may work in multiple industries and positions throughout their lives.
From your point of view, what are the major HR trends in 2021?
Flexible working is becoming more popular especially in the international markets, I have seen companies offering 1-2 or more days WFH, other positions which have fully become WFH. Giving candidates a choice or an option of WFH has been trending with candidates and companies are beginning to realise that if they offer this, they will be ahead of the rest of the market thus giving them an edge. I believe this is going to be permanent and much like most companies in HK are now all 5-day work weeks as opposed to 5.5 or 6 days this trend is also here to stay and will be a key pull factor in a lot of candidate's decision-making process as the desire to build families and pursue a more flexible working environment increases.
Which ESF school did you go to and how did education at ESF shaped you to become who you are?
I went to West Island School which I treasure to this day, it has shaped me into the person I am today and am so grateful for being given the opportunity to have attended that school, while not academically gifted in my younger years it still moulded my personality which made me an ideal fit for Hotel Management and now Recruitment. I still keep in touch with a lot of my friends from school whom I have made relationships with for life and even still talk to one or two teachers who were great role models in my life.