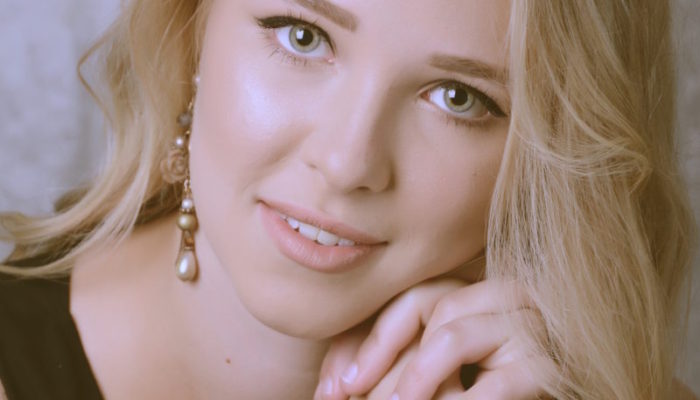 Lifetime Dedicated to Music – Dani Howard
It's been said that musicians are either born or made. British composer and ESF South Island School (SIS) alumna Dani Howard may have been a mix of both.
Armed with raw talent, blessed with musical genes, it helped that she was introduced to the world of music early. Dani received her first instrument — a drum kit — when she was barely six. Piano lessons came at age eight, cello at ten under the tutelage of veteran cellist Richard Bamping and by secondary school, discovered her love for Bach, Brahms and Debussy. Later on, she joined the English Schools Foundation (ESF) Orchestra.
As a teenager, she taught herself to play the guitar and performed in bands at YRock, the programme founded by her clarinettist mother Belinda Howard, an accomplished musician in her own right. By then not only had Dani mastered the drums, she was teaching it too.
In February the young London-based virtuoso returned to Hong Kong five years after graduating from South Island School to watch the ESF ensemble she once played for perform Verticality, a piece she was commissioned to write in commemoration of the ESF's 50th anniversary.
"It was very special. It was almost like my life came full circle,"
the composer told ESF. "When I was in the [ESF Orchestra] I had always imagined myself one day writing something for it."
The idea for the piece, she said, was to reflect the changes and development of Hong Kong over the last half a century from industrial colonial outpost to a booming, heavily built-up financial metropolis. It was about a city getting taller and taller, hence the progressive pitch — softer then louder, strings at the beginning, brass later. "Bah-dah-bum, bah-dah-bum. It was generally a fun piece."
Writing it, Dani said, also made her look back on her young but up-and-coming career — apart from winning numerous competitions, she has been described by the York Music Press as "clearly a name to watch" — and the merits of hard work and dedication to one's craft.
Dani has since received commissions from the Royal Philharmonic Society, London City Orchestra and the Orchestra Vitae, among others. Her pieces have been performed or screened the world over from the UK to Italy, Switzerland, the Netherlands, Romania, Brazil, the United States and Hong Kong. The Royal Liverpool Philharmonic will perform her most recent commission from ClassicFM and the Royal Philharmonic Society, for their 25th Anniversary Concert in September this year.
She recalled that it was a brush with failure in Year 11 that made her realise that there were limits to where raw talent could take her.  Distracted by her multitude of interests — sports in particular — and an apprehension to practicing one thing and one thing well, Dani botched her grade eight piano exam. This, she later realised, was a near requisite for getting into any college to study music.
"It came as a massive shock," she said. (She had earned a distinction on her grade seven exam). "I then realised that at a certain level, talent was irrelevant. Yes, you may be a bit more talented but if someone with a bit less talent had a bit more practice than you, they'll already be better. Job gone."
She took the exam again and passed by two marks. "I knew then that I had to put the hard work in".
And the hard work paid off. Dani was admitted to the prestigious Royal College of Music (RCM) in London, where she studied composition under Jonathan Cole, graduating in 2015. The goal, she said, was to learn how to write sophisticated classical scores for film. "Most music for film is generally quite simplified. I didn't want to compose music that was dumbed-down."
Somewhere along the way, she developed and fine-tuned a style of mixing classical music with different disciplines of art from dance and architecture to film and visual art.
The "ballet film noir" Visions directed by Victoria Fiore, was one such project she collaborated on recently. The film blended an underwater ballet with Dani's percussion-driven score. It premiered at the 2015 Underwire Film Festival and she was nominated for the best composer award. She also recently participated in an architectural exhibition at the Royal Academy of Arts.
It was at RCM that Dani also realised how few female composers there were in her industry, a trend she hoped would be reversed as more female students took up composition.
"Just six out of the 70 composition students in my university were female," she said. "Of the people we had to study in our modules, there were almost never any females despite there being so many from the 1900s on.
"Young people, consciously or subconsciously, must be able to look up to someone. If girls don't see there's anyone doing it, they won't feel like its something they can aspire to."
Dani owes much of her ability to talent, passion and hard work. But growing up in the ESF system has certainly helped too, she said. "It is a place that really rewards and awards hard work. It instils a sense of responsibility to community as well as a very 'think big' attitude and ambitious ethos in its students."
While many parents in many Asian communities like Hong Kong often wince at the prospect of their children doing music for a living, Dani said she was lucky enough to have the full support of her parents and teachers.
"It frustrates me to see so many who are great at music but decide to do physics. There are many jobs available and people just don't realise the breadth of the music industry," she said. "People think studying music or drama is risky. But so is law or medicine, which is just as competitive."
She leaves a top tip for leavers interested in pursuing a career in music based on her own real-life experience: "The best thing to do is try everything when you are young. But when you get to age 15 or 16, try to focus and get good at just one thing. You can't be a jack-of-all-trades but a master of none."