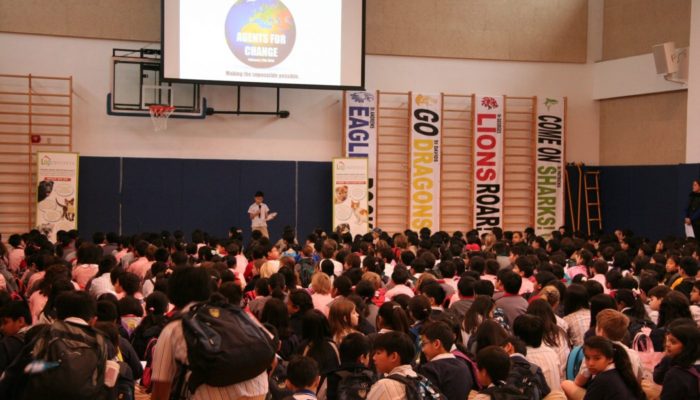 NGO conference inspires young minds
Kowloon Junior School hosted the inaugural "Agents of Change" conference on 27 February. The event gathered 16 non-governmental organisations (NGOs) to present to more than 600 Year 6 students from a number of ESF primary schools including Beacon Hill School, Bradbury School, Clearwater Bay School, Kennedy School, Sha Tin Junior School, Discovery College and Renaissance College.
The NGOs participating in the conference included Ark Eden, Clean Air Network, Hong Kong Dolphin Conservation Society, Hong Kong Shark Foundation and Masarang Hong Kong Society.
The conference was aimed at preparing students for the IB Primary Years Programme exhibitions. All students involved showed a high level of engagement, asked searching questions and offered meaningful suggestions about the action they could take as a result of their learning.
All NGOs, students and teachers expressed their desire to work towards long-lasting relationships and expressed the value of combining networks in order to realise short and long-term goals towards sustainability and social justice.