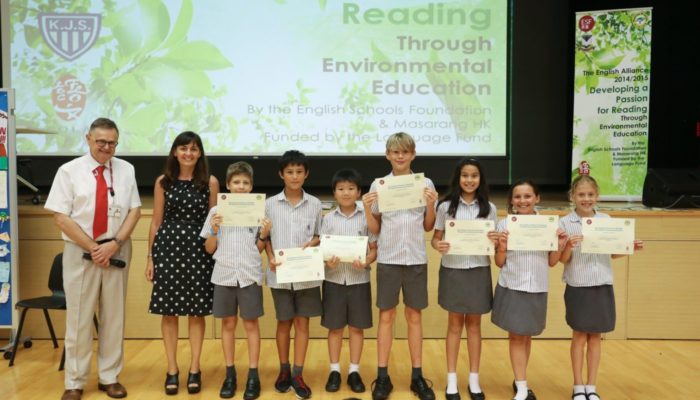 Reading carnival develops passion for English learning
ESF jointly organised a three-day reading carnival "developing a passion for reading through environmental education" with the Standing Committee on Language Education and Research and Masarang Hong Kong for 31 local primary and secondary schools from 14-16 May 2015.
More than 520 students took part in the event where Dr Willie Smits, founder and chairman of the Masarang Foundation, gave an interesting keynote speech on how nature is important to the planet, what damages have been done to nature and what actions Masarang has taken to save the rainforest, orang-utans and sea turtles in Indonesia. He told students: "dare to think out of the box and do something to make a difference."
Students then joined six workshops hosted by writers and environmentalists to explore their inspiration for writing and their interest in environmental protection.
Kowloon Junior School, South Island School and Victoria Shanghai Academy hosted the event and it was funded by the Language Fund.