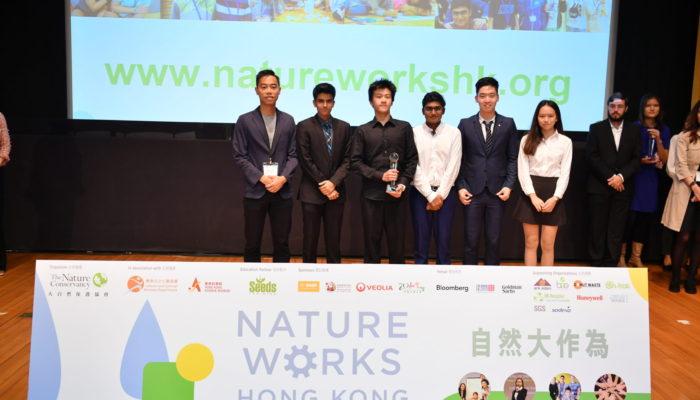 ESF South Island School wins "Outstanding Team Award"
ESF South Island School (SIS) won the "Outstanding Team Award" in the 2017 Nature Works Hong Kong Environmental Innovation and Leadership Programme organised by The Nature Conservancy (TNC) held last month.
Four outstanding teams were chosen amongst 110 young leaders from 23 schools across Hong Kong and China by a judging panel and SIS is one of the outstanding teams. The panel consisted of judges and guests from TNC, Bloomberg, Veolia, Croucher Foundation, and Hong Kong University of Science and Technology (HKUST).
Their project, 'The Switch Project', is an extension from SIS's Green Ambassadors initiative. Comprises a team of students across Years 7-13 working to educate students, faculty, and support staff to become responsible for their own impact on the environment by employing energy conserving practices. Through direct and fun activities that engage the student body, as well as advocacy to school councils for curriculum reform and infrastructural investments, the project works towards the goal of cutting electricity consumption by 10% in year's end. With their monetary grant of HK$1,250, the team is excited to carry their project even further in the coming year.
Click HERE to view this short promo video the team created for the project.