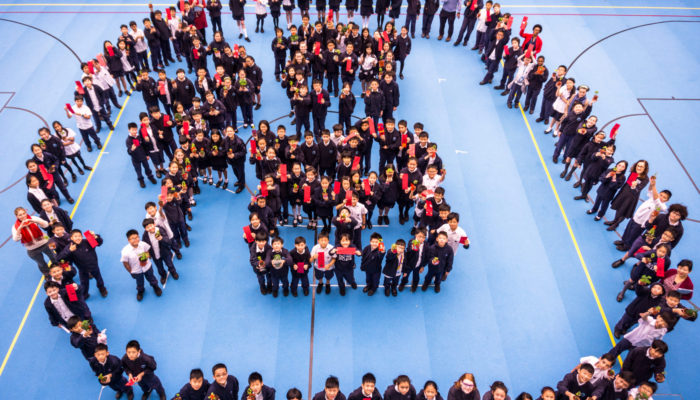 STC students spread joy to the elderly community
There were endless activities throughout the Chinese New Year week at ESF Sha Tin College, including various craft workshops during lunch time. Students practiced their calligraphy skills by writing Fai Chun, and created ornaments using Chinese paper and bead crafting. They also had the chance to make their own dumplings from scratch.
In the annual 'One Person One Flower' event, STC Year 7 students each planted a seedling of Scarlett Sage plant at the beginning of the academic year. They gave all the home-grown plants, together with the Fai Chuns, to the elderly last month as a warm season's gift.
More excitingly, STC students joined with the ones from ESF Sha Tin Junior School to celebrate the festival by performing traditional Chinese dances and songs, as well as martial arts display. The day ended with a beautiful group performance of the Chinese song 'Mo Liu Hua' (Jasmine flower).