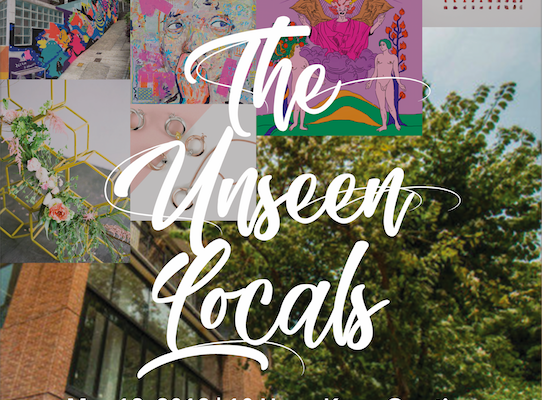 "The Unseen Locals" art exhibition
ESF Sha Tin College alumna, Joyce Tsang, is holding her first project The Unseen Locals at the all new The Hang Space @ Little Tai Hang on the 12 May 2018.
"Gathering and showcasing local hustlers who have been sticking to their craft and their passion in a city which has been failing to acknowledge them, we want to remind the creatives, as well as the public, that it's not just you who is working a fulltime job and trying to accomplish something on the side. We want to be the one to say that you deserve more than just a double tap on what you do. For our first edition of The Unseen Locals project – we are including a handful of locals to take part as our featured 'unseens'.
Please do come join us and see the works by ten different local creatives, and enjoy catering by local vendors at the all new space with us."
Ticketing Information
Date: 12 May 2018
Time: 12pm-11pm
Address: The Hang Space @ Little Tai Hang,Ground Floor & First Floor, No. 11 Lin Fa Kung Street West, Tai Hang, Hong Kong
Media Preview: 12-230pm, RSVP through production@stuvvz.com
Public Session: 230-830pm, HKD $70
Private Session: 830-11pm, HKD $100 (Open to any ticket holder)