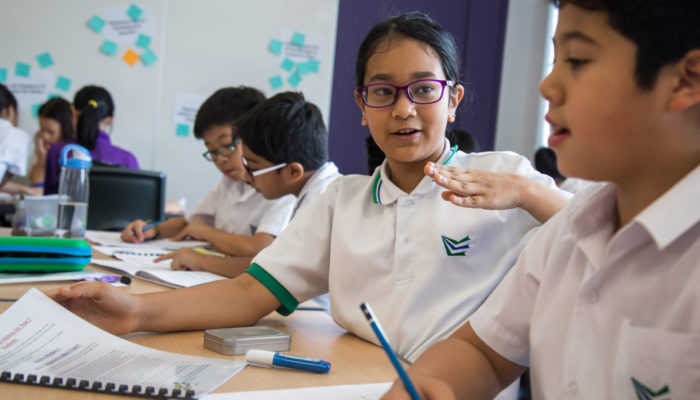 Prepare your child for an ESF education
中文 (香港)
Applications for K1, Years 1 & 7 commence on 1 September
The English Schools Foundation (ESF) is the largest provider of English-medium international education in Hong Kong. For over 50 years, we have been nurturing talent, supporting learners and their families – and preparing young men and women to be the global leaders of tomorrow.
For parents who have children born in 2016, 2014 or 2008, they should apply for ESF's K1, Years 1 and 7 places from 1 to 30 September 2018, so as to start in August 2019 (link: www.esf.edu.hk/application-form).
Applications for all other year groups are open throughout the year. Applicants will be invited to an interview whenever vacancy arises.
Starting from August 2018, a 'one-form' application system will be in place for all ESF primary and secondary schools, as well as the two all-through schools – Discovery College (DC) and Renaissance College (RCHK). Parents may only submit one online application per child with their selected preference of schools.
School zoning applies for all ESF primary and secondary schools based on residential address at the time of application. Our five kindergartens, DC and RCHK remain zone free.
For those who wish to gain interview priority can apply for our Nomination Rights Schemes (NR). The schemes provide a fast track entry route for children into our schools given that they meet the admissions requirements. The scheme will be open for applications on Monday, 3 September 2018 at ESF Centre for those who are applying for ESF Years 1 or 7 for the 2019/20 academic year.
Adam Hughes, ESF Director of Education said:
"We provide world-class education for our students, enabling them to be the best that they can be. Our students leave ESF as well educated and internationally-minded individuals who are equipped to play full and constructive roles in society.
"We are proud of ESF's strong position as a world-leader in education, our record of exceptional academic results as well as our reputation for creating a learning environment where our students thrive."
Julie Wong, ESF Admissions Manager, said:
"Successful admission depends on a candidate's ability to benefit from an ESF education. Applicants must demonstrate, through interview and assessment, that they are capable of accessing an English medium curriculum.
"We run an all-through system across our family of 22 schools. All Year 6 students enrolled in an ESF primary school by 1 December are guaranteed a place in an ESF secondary school in the next academic year. Children attending our kindergartens with a minimum of two terms will receive priority for Year 1 interview at ESF schools."
The annual tuition fees for ESF schools for 2018-19 are HK$111,200 for Years 1 to 3, HK$93,900 for Years 4 to 6, HK$128,400 for Years 7 to 11 and HK$135,000 for Years 12 and 13. For the latest information on ESF fees, please refer to the website: https://www.esf.edu.hk/school-fees/