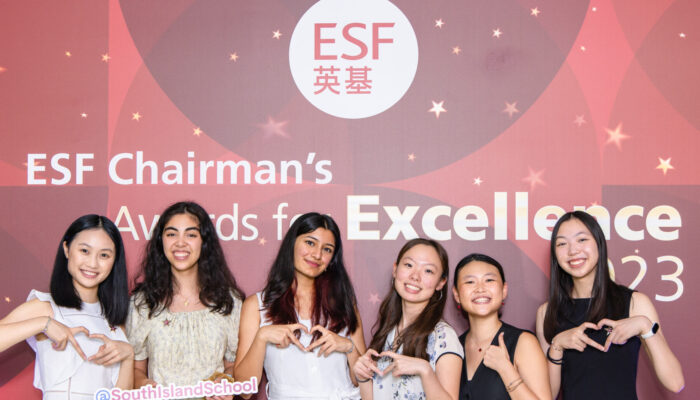 Celebrating Excellence at ESF Chairman's Award Ceremony 2023
Think big, always be kind and face the future with optimism – these were the powerful themes at the heart of the ESF CEO Belinda Greer's opening speech at the ESF Chairman's Awards for Excellence this month.
A Cause for Celebration
The atmosphere during the event was absolutely incredible as students and their families came together at ESF Renaissance College for the first ESF Chairman's Awards live ceremony since 2019. The Chairman's Award ceremony is a special occasion, recognising the outstanding achievements of our graduates in leadership, community service, spirit and values of their school, sport, creativity, and academic excellence. The evening was filled with joy, pride, and endless inspiration as we recognised the accomplishments of our graduates from all eight ESF secondary schools, including Discovery College, Island School, JCSRS, King George V School, Renaissance College, Sha Tin College, South Island School, and West Island School.
Hundreds of guests, including principals, colleagues and members of the board, clapped and cheered as our awardees as they took to the stage and received their trophies. The event was graced by esteemed guests, including our current Chairman, Dr. Kim Mak, and our former chairmen, Mr. Abraham Shek and Mr. Carlson Tong.
Hear From our Students
During the event, we had the pleasure of interviewing some of these amazing students, who shared their aspirations and stories. Their passion and determination left us in awe. You can watch the video by clicking here.
The Night in Photos
Additionally, we have a collection of stunning photos from the event. Please access the photo gallery and download the pictures by clicking here.
As our graduates embark on their journeys, we wish them the very best. May their dreams soar high as they pursue success, fulfilment, and endless opportunities. Let us join together in applauding their achievements.