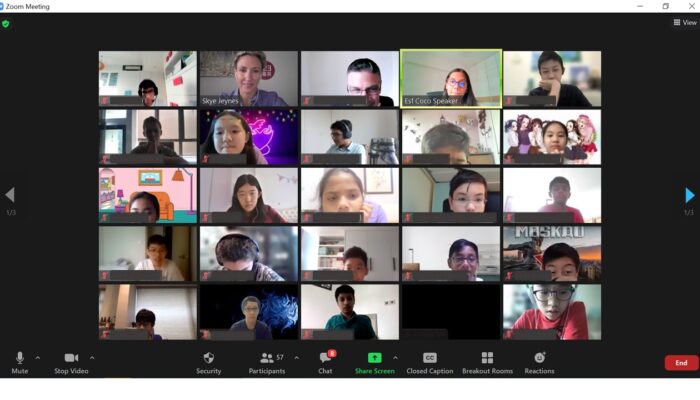 ESF's first student-led virtual tech conference sees great success
Hundreds of ESF secondary students and industry tech experts gathered online last month for CoCo 2021, ESF's first virtual computer science conference. The two-day event was initiated, designed, planned, and facilitated by a group of KGV Year 13 students, Parul Methi, Arthur Cheung, Tin Chi Lo and Edgar Tsang.
They oversaw every aspect of the event from finding the speakers to scheduling the workshops, promoting the conference and seeking sponsorship and support. The wider team of student facilitators who supported the weekend event workshops came from KGV, Island School, South Island School, West Island School and Sha Tin College.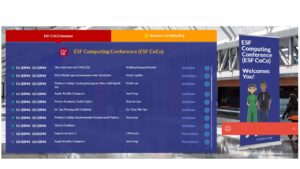 The conference took place on 18 & 19 September. The first day included a schedule of esports tournaments, guest speakers, and workshops led by organisations from around the world, including tech giants such as Apple. The workshops encompassed a wide range of topics such as mobile app development, design thinking, and chatbots.
The guest speakers were some of the brightest minds in computer science including the President of the Oxford Women in Computer Science Society, Catherine Tong and serial entrepreneur and tech startup developer, Leo Chiu. 
The second day of the conference continued the esports tournaments and also featured a hackathon. It was amazing to see how the students learnt coding on Saturday and the very next day they were able to successfully apply their new knowledge to their hackathon projects. The number of students who took part in the hackathon and the gaming competition created a wonderful atmosphere, even online. Students were encouraging each other and positively commenting through the chat box throughout the weekend.
Student workshop facilitator Nicole says: "I learnt so much from these industry professionals and I am grateful I got to be involved with this event. I enjoyed it thoroughly!"
ESF Learning Technologies Lead Skye Jeynes, who had been giving guidance to the students throughout the project, says: "Seeing what the students created and achieved was inspirational. They handled challenges and problems with positivity and true collaboration and came up with creative solutions. The organisers are passionate about creating opportunities for other students in computer science and making it accessible for all."
The feedback was unanimously positive, with everyone involved praising the initiative as a huge success. Please join us in congratulating our incredible team of student organisers on their amazing achievements!