We would like to thank all our sponsors for their support to the
ESF 50th Anniversary celebrations.
ESF is proud to be celebrating 50 years of dedicated educational service to the Hong Kong community. As the largest provider of English-medium international education in Hong Kong, we offer our sponsors key opportunities to achieve their business objectives.
A series of events have been organised to celebrate our consistent excellence, highlighting achievements of our current students, staff and alumni in the areas of education, sports, innovation, creativity and teaching models.
If you would like to learn more about the ESF 50th Anniversary corporate sponsorship packages, as tailored to the needs of your company, please email steven.szeto@esfcentre.edu.hk.
Official Mobile Partner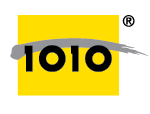 Launched in 1993, 1O1O is the highly regarded premium brand of CSL Mobile Limited. Known for its award-winning customer services, 1O1O also draws on CSL's network superiority to provide Hong Kong's professionals and discerning customers with a premium mobile lifestyle service. In 2010, CSL became the first operator in the world to launch dual band 4G LTE with DC-HSPA+ mobile broadband network, and now offers world-class capacity and speed to 1O1O customers, complementing the premium value-added services that set the brand apart.
Click here to view:
Official Carrier
Hong Kong Express
Click here to view: