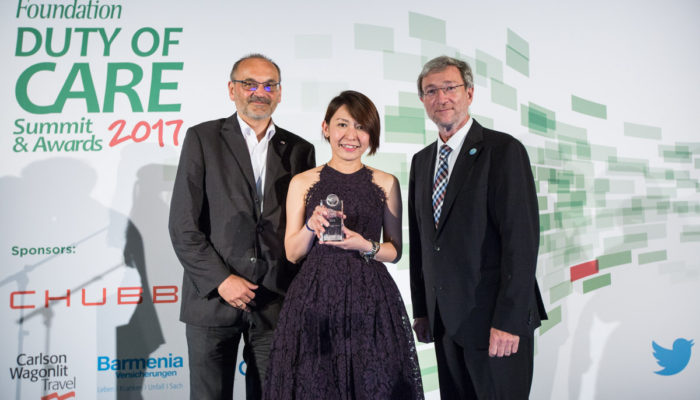 ESF wins 'Duty of Care' Award 2017
ESF is proud to announce that we have won a runner up award for Duty of Care Award 2017 in the Partnership Category, which was organised by the International SOS Foundation. The award is a great credit to all the hard work across the Foundation in the area of risk mitigation and particularly recognises the partnerships we have forged. Holding third party providers to high standards of duty of care as well as the training of our staff has had a clear impact on making our off-site education offer as safe as possible.
An award ceremony was held on Thursday, 29 June 2017. ESF was awarded with Mi Ki Chan, Brand Manager of International SOS Group, accepting the award on our behalf.
Over a hundred entries were received this year, representing 17 industries and from organisations in 32 countries.