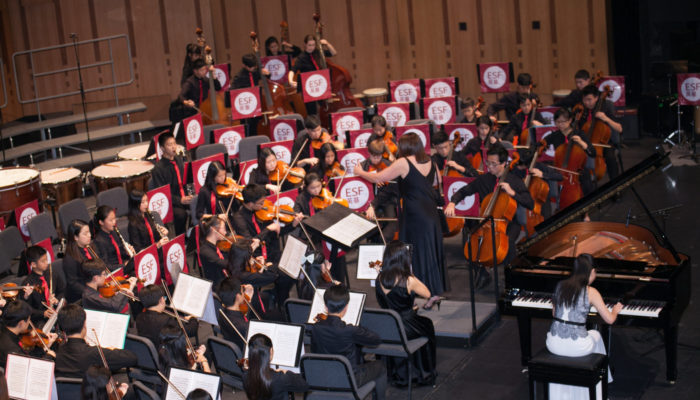 ESF 50th Anniversary Secondary Concert welcomes a full house of guests
The ESF 50th Anniversary Secondary Concert successfully took place on Wednesday, 22 February 2017 at Kwai Tsing Theatre and welcomed a full house of guests. The concert is an important event in the ESF 50th Anniversary Arts and Music Festival, drawing the ESF community together to celebrate 50 wonderful years of excellence in education in Hong Kong.
The concert highlighted the incredible talent of students from Years 9 to 13 from across all ESF secondary schools. Performances, from 240 students, included choir, orchestra and Chinese drumming, with Debra Jones, Director of Performance from South Island School as the music coordinator for the concert.
We are also very delighted to invite Ms Dani Howard from London Royal College of Music to compose an orchestra piece to mark ESF's 50th anniversary.
Click HERE to browse more photos.