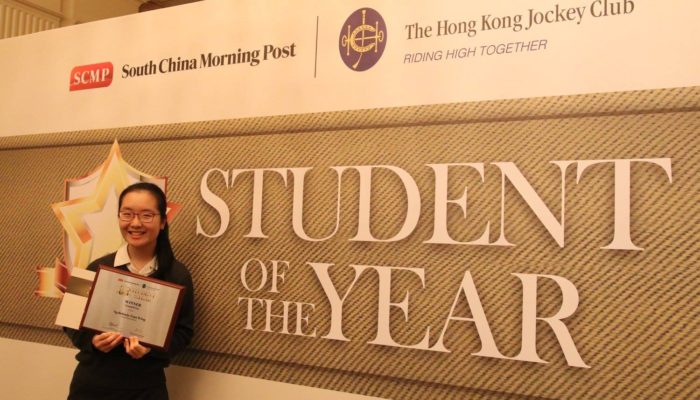 ESF student awarded the Student of The Year Grand Prize Award
ESF is proud to announce that Belinda Ng from South Island School (SIS) has won the 36th edition of the South China Morning Post Student of the Year Grand Prize Award.
"From the application, to the leadership camp, to the interview, every aspect was a learning experience that helped me gain confidence and get inspired," the 17-year-old student said. "When competing against so many other talented students, the winner could really have been anyone, so it has been a privilege to meet all these wonderful new friends."
"To me, being a Student of the Year is not about a title; it is about inspiring others to adopt the mindset to work hard towards your goals, and use your talents to act upon issues in society that you are passionate about," she added.
"Belinda stands out in a school of outstanding students," Graham Silverthorne, Principal of SIS, remarked.
Click HERE to know more about Belinda's vision.