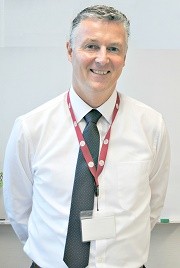 Dear Colleagues
I am aware that many colleagues in schools are gearing up for Christmas and I have noticed the odd tree make an appearance. I realise that this means a hectic end to the term and I wish everyone well for what will be a very busy few weeks. On that note my thanks go out to all staff who have been supporting students on school camps. I was rather jealous of the opportunity to spend a balmy evening or two under canvas in a Hong Kong country park until I saw the weather over recent days. Very reminiscent of my childhood holidays, sat in a tent watching the rain pour in North Wales, so well done to all colleagues for making the camp experience such a memorable and enjoyable one for the children.
I must also take the opportunity to congratulate Rebecca Lucas Timpany, a HE counsellor from Island School who has been awarded the inaugural CIS Future Leaders Award. Rebecca was awarded this accolade at the CIS Forum on International Admission & Guidance in Barcelona last week and it is richly deserved, well done Rebecca we are all proud of your achievement.
Another colleague I would like to thank is Catherine Jeffes, our early years and primary learning and teaching coach based at ESF. Catherine has done a fabulous job in supporting the primary and early years curriculum and will be very much missed when she returns to the UK at the end of Term 2. I wish her and the family all the best as they embark on the next phase of their life journey, beginning I believe with a two month trip across America which sounds amazing. There will be a recruitment process for Catherine's post after the Christmas break. This is also a good opportunity to announce that Belinda Mclaughlin will be joining the education team after Christmas in the post of early years and primary SEN adviser. Belinda is a hugely experienced colleague and we are all looking forward to working with her and welcome her to the team.
I note from my emails that my colleague Benoit Bardin contacted schools last week regarding the French mother tongue programme delivered at ESF. This was aimed at parents who are interested in their child being part of this programme in Term 2. For any further information please contact Benoit on: benoit.bardin@esfcentre.edu.hk
Also a reminder that as school adventure weeks draw to a close, it is time to debrief the experience so as to share any learning from a risk mitigation perspective. This meeting will take place at ESF Centre on 6 December, 1-4 pm. This is a good opportunity to learn from each other and all secondary schools are urged to send representatives. If you require more information please contact Gareth Morgan at Sha Tin College.
Congratulations to principals who have been involved in recruitment this week, it is always a tiring process as interviewers have to remain focused and fully concentrated for hours on end. I had a quick look-in this morning to make sure interviewing teams were still sane after spending so many hours together in a darkened room on the 25th floor. All was well, though I am sure Mr Brewster had a manic look in his eye, well done colleagues.
David Whalley