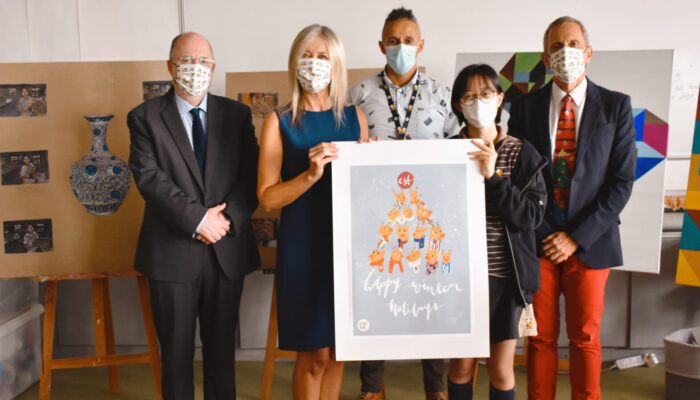 Send your own ESF Happy Holidays Card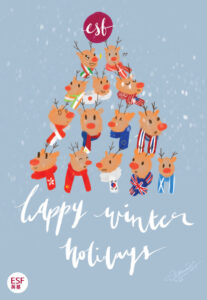 Renaissance College student Charmaine Cheung says diversity was the inspiration for her wonderfully imaginative ESF winter holiday card, which features hand-drawn red-nosed reindeer wearing scarfs that represent different countries and regions around the world.
This card was voted for by staff and was the result of a talent search that saw students from across our schools submitting an array of impressive creations spanning Christmas scenes, winter landscapes and cultural happenings.
Speaking about her design, 14-year-old Charmaine says that she gave each reindeer its own individual expression to reflect how each country and region has its own unique qualities and culture.
ESF's Chief Executive Officer Belinda Greer paid a special visit to Renaissance College to congratulate Charmaine on her fantastic achievement.
"Our mission is to inspire creativity and nurture global citizens," says Belinda, "so we are extremely proud of Charmaine for creating this heart-warming design, which celebrates diversity. It is witnessing the tremendous talents of Charmaine, and all the students who submitted such joyful designs this year, that make our jobs feel so worthwhile."
Please click on the image to download it.