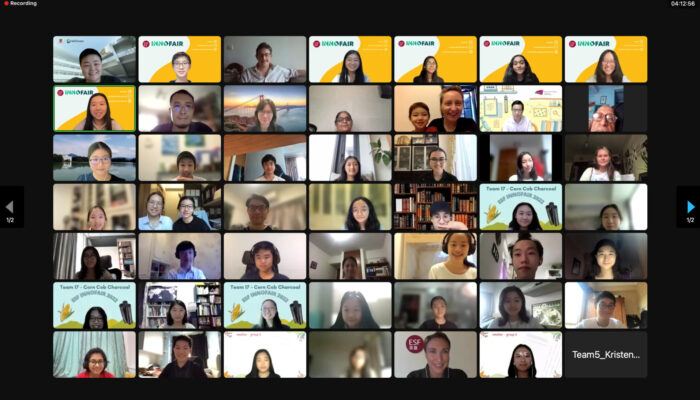 Amazing STEM projects showcased at the ESF Innovation Fair 2022
👏👏👏 Congratulations to all the winners, organisers and participating teams at the ESF Innovation Fair – a fantastic student-led science competition which took place virtually on Saturday 19 March.
This celebration of the wonders of #science 🚀 saw 22 student teams present #innovative STEM research projects to a panel of judges. They also hosted virtual exhibition stalls where visitors dropped by to chat with them about their projects.
The student teams came from Island School, King George V School, Renaissance College, Canadian International School of Hong Kong, Chinese International School, German Swiss International School and Li Po Chun United World College. The judges included respected academics from educational institutions such as the Hong Kong University of Science and Technology, the Chinese University of Hong Kong and City University Hong Kong.
The KGV Year 12 team – Joyce, Kristen and Katherine took home the 🏆 Innovator Award. They designed the brilliant "fog harp" to combat water scarcity 💧 by allowing water in fog to condense on its array of strings.
Another KGV team of Year 10 students Rou, Erik and Christine, won the first runner-up 👏👏👏. They investigated how a diverse range of surface types may affect the clarity and disintegration of fingerprints in a set amount of time.
The second runner-up 👍 went to Island School Year 12 students – Aoi, Fiorelli and Ariel. Their project was about creating activated charcoal from corn cobs – a common material found in food waste, which could bring long term 🌳 environmental benefits.
The competition was organised by students, for students, and is a fantastic example of how curiosity can fuel collaboration, innovation and passionate leadership! Visit this website created by students to learn more 👉 click here